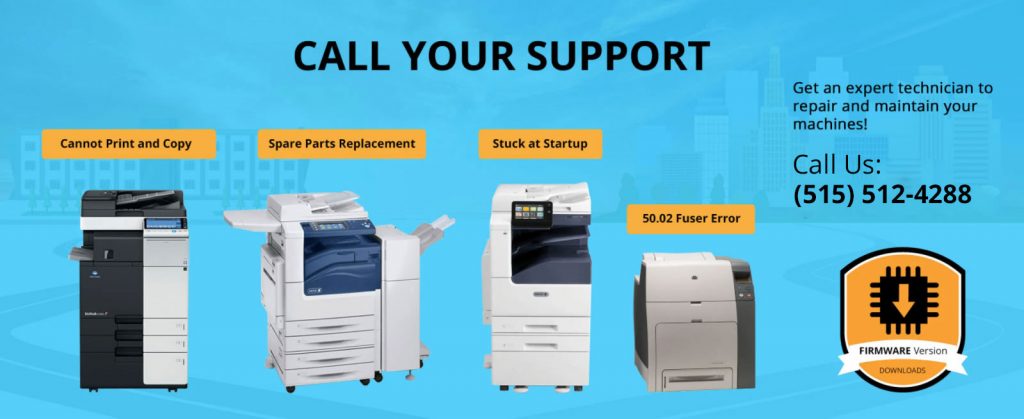 A customer from Des Moines, Lowa, requests a General check-up for their pre-owned Xerox WorkCentre 7125
Our technician went to the customer's site and was able to check the machine. Below are the steps made to check up their Xerox WorkCentre 7125:
General check-up
We sent a tech on-site to work with in-house support.
Upon checking, the copier is clean inside and out.
It has a message about connectivity.
Tech connected the machine to the network via Ethernet cable.
Tried to log in as admin to change network settings but default Admin login did not work.
Accessed diagnostic menu and reset the network and admin settings.
Accessed the network settings and assigned IP address.
Added printer driver and did sent a test print and copied using ADF and Flatbed and it worked.
Tested each Tray to make sure every Tray and pick up mechanism work.
The machine just posted the message about the magenta cartridge being low.
We sent a quotation and the customer will take care of installing it.
We hope that the steps made by our technician could help you fix this problem on your machine. In case you have questions or might need an assistance regarding this, our team in Clear Choice Technical Services can definitely help you determine the issues in your machine that needs to be addressed. Call our team at (515) 512-4288 or send us a message at service@clearchoicetechnical.com