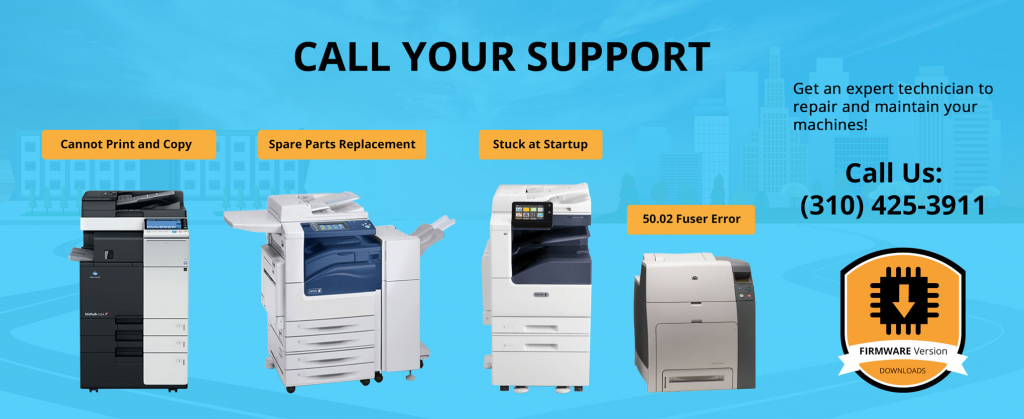 A customer from California City, California called in to ask assistance with their HP Color LaserJet Pro MFP M477fdn. The machine intermittently receives error 59.f0: a known that the issue is caused by a Firmware bug or an Intermediate Transfer Belt that is failing.
One of our technician visited the customer's site and was able to fix the machine.
Below details are the steps that our technician did:
Error code 59.f0
Customer requested a technician to do the firmware update onsite.
Technician went onsite and updated the Firmware using the HP Firmware Update Utility.
Tested the Machine's Copying, Printing and Scanning function without any issues.
As per customer, the issue would happen daily and Reboot will clear it.
We advised the customer to at least give it a couple of days to test before we can close the issue as resolved.
In case issue would resurface, we are going to send back the technician to replace the Intermediate Transfer Belt.
The customer called back and reported the same issue after a day.
We sent the  Intermediate Transfer Belt as what was discussed to the customer.
Tech went onsite and replaced the Intermediate Transfer Belt and resolved the issue.
We did a follow up after a week and confirm machine's issue is resolved.
We hope that the steps made by our technician could help you fix this problem on your machine. In case you have questions or might need an assistance regarding this, our team in Clear Choice Technical Services can definitely help you determine the issues in your machine that needs to be addressed. Call our team at (310) 425-3911 or send us a message at service@clearchoicetechnical.com