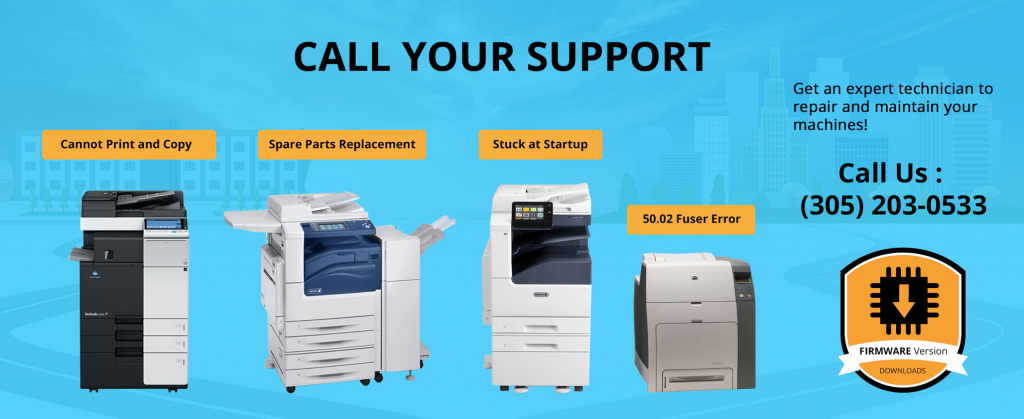 Some machines like copiers, printers and many other office machines cost more to do repair than to buy a new one. Our story for this week is about a printer that was replaced with a new one.
A client from Coral Gables, Florida called it to ask assistance with their Konica Minolta C3100 Printer. The printer gives poor print quality and tried simple troubleshooting steps but it still has the same issue.
Customer requested a technician to see the printer on their office. Here are the troubleshooting steps that our tech did on the Konica Minolta C3100 Printer.
Tech went onsite and tested the machine to confirm the issue.
Poor Print Quality Issues
It was showing black repeating marks on the page
He checked the Black drum and found the exact mark on the drum surface
He cleaned it and tested. The first page comes out good but the more he prints, the more it get worse.
The Drum is depleted already and it needs replacement
Since machine is too old and it is hard to find parts for it. The customer decided to purchase a new Copier from us.
We hope that the steps made by our technician could help you fix this problem on your machine. In case you have questions or might need an assistance regarding this, our team in Clear Choice Technical Services can definitely help you determine the issues in your machine that needs to be addressed. Call our team at (305) 203-0533 or send us a message at service@clearchoicetechnical.com