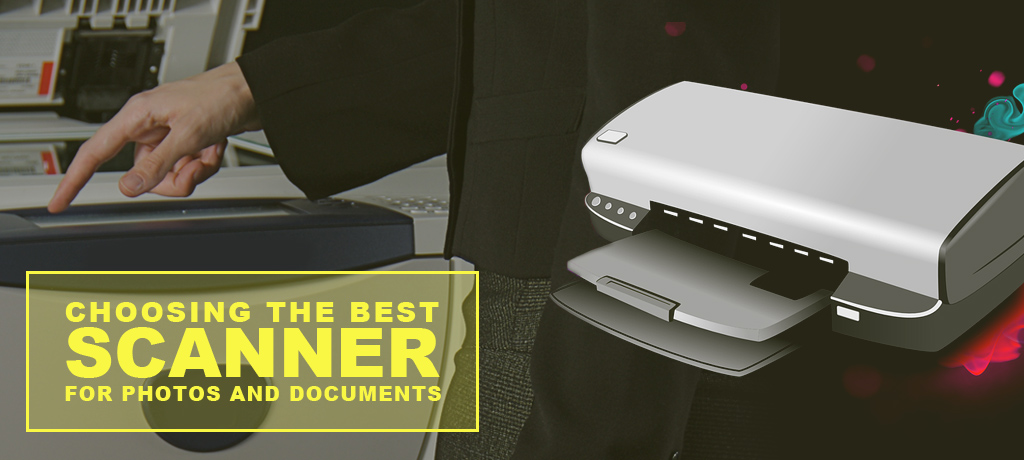 Best Scanner for photos and documents by Clear Choice Technical Services
You can go ahead and throw away all the filing drawers and cabinets, those days of storing documents and files are long gone. For years now, document scanning has been a convenient business trend on storing and saving files, this converts files on paper into digital files that can be accessed online.
Investing in a document scanner doesn't only make it convenient and safe to store your files and documents. It is also getting ready for your business to tackle the future. With a lot of technology becoming part of office essentials, it will be easier to transition into the future of the business world if you do it by adding technology to your office slowly.
If you feel that your office is having a hard time keeping up with the technology these days. Then it is best to start out with a document scanner from clear choice technical services. With this simple and easy to use machine, you will get a feel on how technology can make life a lot easier.
Choose a document scanner with feeder for more convenience
A document scanner with a feeder, is a feature that allows you to put several pages at a time inside the feeder and into the machine. This will allow you to scan the following documents without having to manually replace each one over and over again. Some machines can be multi-functioned and can act as a scanner, printer, and copier.
Here in Clear Choice Technical Services we make sure that our brands are of the best quality, and don't be intimidated by the name and price. We have carefully planned out various kinds of payment plans that will help make it easy to pay for your products. Here is a list of the brands of scanners we have to offer:
Hp
Konica Minolta
Kyocera
Lexmark
Kodak
Fujitsu
Durable Photo And Document Scanners For Long Lasting Service
When choosing a document scanner, it will be crucial always to have a complete background check. You have to make sure that it is manufactured by a credible and well-known brand. These brands use a good quality material to make sure their machines are as durable and efficient as possible.
Here in Clear Choice Technical Services, we offer more than just document scanners to secure your information. We provide the complete office essential package that will boost your office productivity and give you a better working environment.
Here is a short list of other services that we can offer to you:
Copier Machine Supplies
IT Management
Copier Machine Repair And Maintenance
Plotters
Customer Service
If you feel you are having hard time sorting all your files and important documents accordingly in your office then I recommend you look into Document Scanners from Clear Choice Technical Services. We assure you that with our highly durable machine, you will feel more organized than ever.