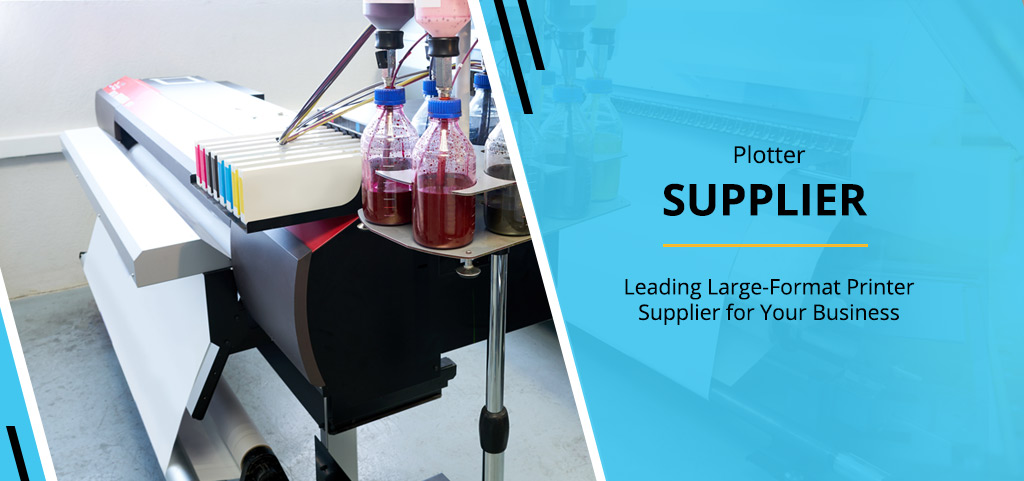 Plotter Suppliers: Print Vivid Graphics for Your Business
Printing graphic materials can be expensive when outsourced. You can avoid these expenses by investing in a plotter for your business. At Clear Choice Technical, we offer plotters from top brands at affordable rates, giving you viable options for your office needs.
The Country's Leading Large-Format Printer Supplier
A plotter is a type of computer printer used to print for vector-based graphics. These machines can be critical for businesses that use lots of graphics–particularly those involved in advertising and marketing. Printing in-house is more practical and efficient and assures better print quality.
At Clear Choice Technical, you can get the latest and most advanced plotters from top brands. We offer office plotters from HP, Epson, and Canon at rates any business can afford. Our low monthly fees and flexible payment terms will allow you to invest in the brand of your choice without bloating your office expenditure.
All of our equipment is sold or leased with a best-price guarantee. If you're interested in a plotter, call us and know the best options for you. We give free quotes and will advise you on the best equipment deal for your business.
Clear Choice Technical: Trusted Plotter Dealer in The US
Clear Choice Technical is one of the leading technical services providers in the US. We sell and lease office equipment, offer repair services, and help businesses improve workflow with technological solutions. You can call us to help you with installation, networking, and emergency repair situations.
Purchasing equipment can be a big investment. If you have qualms about making a large payout, you can opt for renting or leasing. Clear Choice Technical has a rental and leasing program for plotters and other equipment. Our leasing contract offers:
Low monthly fees
Flexible payment terms
Service and maintenance
In case of problems with your plotter, you can count on us to help you repair and maintain your equipment. Sign a service repair contract with us and enjoy:
Quick response time
On-site repair
Unlimited calls at no extra charge
Expert service by certified technicians
One-trip repair
You can count on our service anywhere you are in the country. Clear Choice Technical is available in most states in the country, with over 60 locations—including most major cities.
Get Your Office Plotter from a Trusted Source
Clear Choice Technical is the answer to all your office needs. We can provide you with high-end plotters that will give you the vivid graphic prints that can boost your business. You can rely on us to deliver reliable machines to your office doorstep, complete with a service warranty.
Improve office workflow with Clear Choice Technical. Get your plotter with the best price guarantee. Contact us today for a free quote.