New York

THE EXPERTS YOU'VE TRUSTED FOR OVER 20 YEARS
TRUSTED IN NEW YORK FOR OVER 20 YEARS
Call Us Now (718) 583-0098


Copier Lease New York : Great Deals for your Document and IT Needs
If you want to do business in New York, you need reliable equipment and the latest in technology. That's where we come in. We're Clear Choice Technical, a leading technical services provider for businesses across the US.
Office Solutions and Copier Service NYC
Your business uses technology to speed up work and to ensure high productivity. Office equipment takes care of the menial tasks that are essential to the day-to-day operation of your business—tasks like faxing, scanning, printing, and copying. Truth be told, it's likely your business would find it hard to survive without these multi-functional devices.
These machines are critical. That's why businesses shell out thousands of dollars to procure the latest equipment. And it's not an insignificant expense: a brand new high-end copier will cost an average of $18,000, but could be as expensive as $35,000 depending on the make and model.
To avoid incurring this huge expense, some businesses choose to lease their copiers. When your lease, you choose the brand and model of the copier your business needs, and you only pay a few hundred dollars in monthly fees. Leases usually cover a period of three to five years and are often flexible to allow upgrades and changes in equipment.
New York offices will find the best copier lease agreement with Clear Choice Technical. We have the best copier brands for lease—HP, Konica Minolta, Kyocera, Lexmark, Ricoh, Toshiba, and Xerox—and the most flexible payment terms. We charge the most affordable rates for high-end commercial copiers, letting your business have the best in technology minus the huge expenses. Our lease contracts also come with options for upgrades to keep your business up to speed at all times.
Reliable Services in Copier Repair Bronx NY
Another source of stress and additional expense in the office is the repair of broken down machines. Many businesses make the mistake of failing to orient the users of office equipment, and sometimes small glitches on the machine can turn to big problems.
Once a printer or copier malfunctions, workflow slows down and productivity decreases. Without a service provider, finding a repair man adds to the hassle, and to the expense for the company. Without a contract, repair personnel can charge exorbitant fees, even for simple jobs that do not require much expertise.
To avoid these situations, it is best to secure your office with a service contract plan. Clear Choice Technical offers the best deal on copier repair and service, which assures your office of:
Quick Response Time (8 hours or less)
Immediate Customer Assistance
Unlimited Service Calls without Extra Cost
One Trip Repair
On-site Repair and Check-ups
Quality Service by Certified Technicians
Our contracts are transparent and free from hidden fees. We put your business' interests before all else. We'll even teach your staff to perform proper troubleshooting for tiny setbacks such as:
Paper jams
Overheating
Code confusion
Lines and spots on pages
Cartridge or toner issues
The Best Rental, Leasing and Service for Copiers NYC
With over 60 service locations across the US, Clear Choice Technical is one of the largest technical services providers in the country. We have a station right here in the heart of New York City, ready to serve businesses looking for fast and reliable office solutions.
Clear Choice Technical can provide all that your business's technology needs. We sell copiers, plotters, printers, and multifunctional devices as well as computers. We also offer leasing.
Contact the Clear Choice Technical New York service location for your IT needs! If you are thinking of taking your business to the next level, then Clear Choice Technical Services is the right partner that can take you there. You can contact them at (718) 583-0098 and ask for the best deals available in Clear Choice Technical Services
References:
https://www.entrepreneur.com/article/80230
http://www.sbnonline.com/article/four-tips-to-help-you-lease-a-copier-4091/
ttp://www.businessnewsdaily.com/7898-choosing-a-digital-copier.html
Why Choose Clear Choice Technical?
Among other copier repair service companies, Clear Choice Technical offers more benefits and quality services:
Complete copier repair services, ranges from supplying equipment to delivering IT services
Composed of over 3,500 certified printer technicians
Quality and durable equipment from different brands
A wide range of international copier brands is available
Fast responsive time every service call
Installation and hot staging of equipment throughout the entire state
Highly advanced technology solutions with updates on the current trend and latest equipment
Minimal upfront cost and flexible payment options
24/7 friendly customer support available
Environment-friendly equipment, specifically designed for minimal paper use and lasts for decades upon good care
Don't Miss Our Latest Promos
Subscribe Now!
Services Offered
Copiers Leasing
Copiers Rentals
Copiers Repair
Plotters Leasing
Plotters Rentals
Plotters Repair
IT Manage Services
Copier Maintenance Services
Fax Machine Repair and Maintenance
Printer and Scanner Repair Maintenance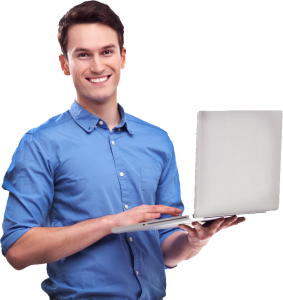 Schedule a Service with Clear Choice Today!
Call: (718) 583-0098
Serving the Entire New York Area


Facebook


Google-plus-g


Twitter


Pinterest


Youtube

Images & More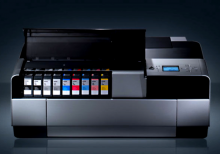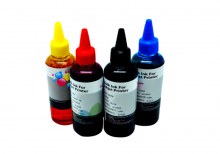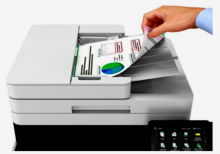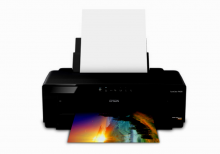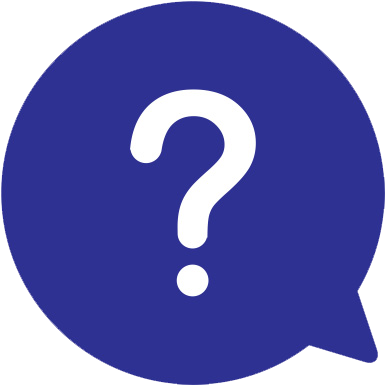 Have a Question?
Visit our Frequently Asked Questions section to find answers to our top questions.