San Antonio

THE EXPERTS YOU'VE TRUSTED FOR OVER 20 YEARS
TRUSTED IN SAN ANTONIO FOR OVER 20 YEARS
Call Us Now (210) 530-8833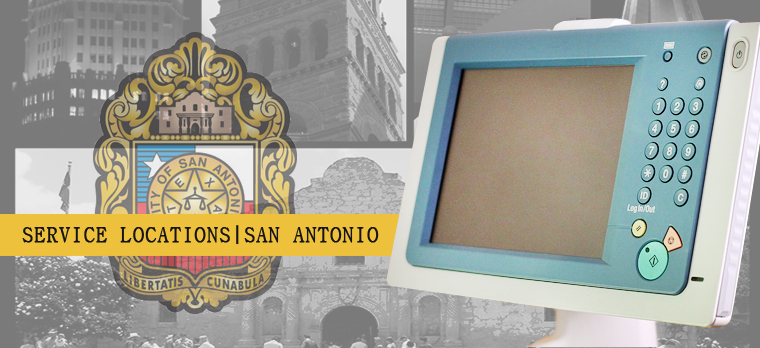 Copier San Antonio : Office Equipment Rental in San Antonio, Texas
Office equipment is a sound investment in the long-term health of your business. And businesses in San Antonio, Texas, count on getting the best deals on equipment from us. We're Clear Choice Technical—one of the country's leading technical services providers, with over 60 locations scattered across United States.
Copy Machine Leasing : San Antonio Service Location
Your business relies on its copier for all kinds of document needs. It makes quick copies of volumes of materials and eliminates the cost of outsourcing replication of documents and other print materials. Without a good copier, your productivity will likely decrease.
You could consider buying, but the costs can be staggering—especially for top brands like Canon, Xerox, Kyocera, and Konica Minolta. A brand-new copier can cost tens of thousands of dollars, a sum too big for small or home-based businesses.
With our copier rental or leasing, you can avoid the huge payout—paying low monthly fees instead. You can choose the copier best suited for your needs from top brands: HP, Konica Minolta, Kyocera, Lexmark, Ricoh, Toshiba, and Xerox. Our leasing contract will also allow you to upgrade machines easily, giving you the best value for your investment.
Clear Choice Technical in San Antonio : Copier Repair Specialist
Once you've signed on a copier leasing contract, consider entering into a service agreement to keep your copier in check and in optimum condition at all times. A service and repair agreement can help you save time, money, and effort during emergency machine repair, and assure you that you're getting the quality service that can help your office get back on track immediately.
Our copier technicians at are professionals with extensive training and experience. Sign on with us and you'll get a copier service contract that guarantees:
Transparency and freedom from hidden charges
Quick response time (expect us in 8 hours or less)
Unlimited service calls (without additional charges)
High priority response
One-trip repair
You can even get a substitute machine if your copier needs more time for repair.
Copy Machine Maintenance Services in San Antonio
The perks of choosing us couldn't be any clearer. We have the best deals, from high-end office equipment leased at low rates to contracts that give you 24/7 service. You can learn more about all these at our San Antonio, Texas, location.
And you can rely on us for more than just copiers. We do networking and cabling, installation of new equipment, and regular maintenance of office equipment. We also sell printers, plotters, MFPs, and computers—all with a low-price guarantee. We can assist you with your technical needs, and we promise to help you grow your business with the aid of technology.
Visit our service location in San Antonio, Texas, to inquire about our copier brands. Rent or lease a copier from Clear Choice Technical today. Call our main office at (210) 530-8833 for a quote.
Why Choose Clear Choice Technical?
Among other copier repair service companies, Clear Choice Technical offers more benefits and quality services:
Complete copier repair services, ranges from supplying equipment to delivering IT services
Composed of over 3,500 certified printer technicians
Quality and durable equipment from different brands
A wide range of international copier brands is available
Fast responsive time every service call
Installation and hot staging of equipment throughout the entire state
Highly advanced technology solutions with updates on the current trend and latest equipment
Minimal upfront cost and flexible payment options
24/7 friendly customer support available
Environment-friendly equipment, specifically designed for minimal paper use and lasts for decades upon good care
Don't Miss Our Latest Promos
Subscribe Now!
Services Offered
Copiers Leasing
Copiers Rentals
Copiers Repair
Plotters Leasing
Plotters Rentals
Plotters Repair
IT Manage Services
Copier Maintenance Services
Fax Machine Repair and Maintenance
Printer and Scanner Repair Maintenance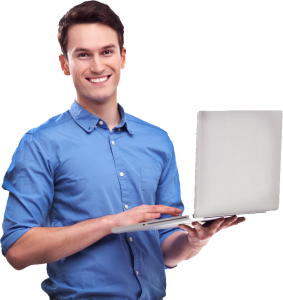 Schedule a Service with Clear Choice Today!
Call: (205) 409-9338
Serving the Entire San Antonio Area


Facebook


Google-plus-g


Twitter


Pinterest


Youtube

Images & More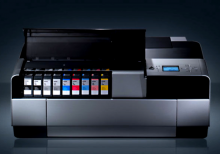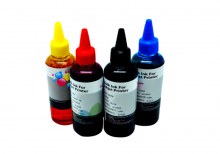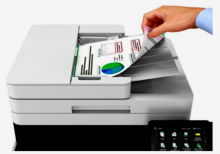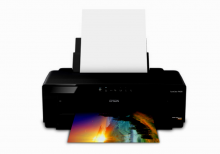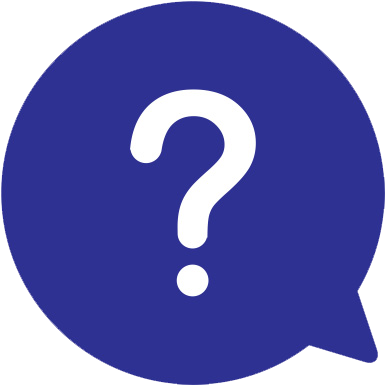 Have a Question?
Visit our Frequently Asked Questions section to find answers to our top questions.