Tucson

THE EXPERTS YOU'VE TRUSTED FOR OVER 20 YEARS
TRUSTED IN TUCSON
FOR OVER 20 YEARS
Call Us Now (520) 200-8444


Copier Repair Tucson, AZ : Hire Only Trusted Technicians
Hiring an expert to handle copier repair in Tucson, AZ can be tricky. First of all, how can we be assured that we are going to hire the right men for the job without being tricked? Clear Choice Technical Services is definitely the right company for the job.
Copier Leasing Tucson : Providing the Right Equipment and Service
Leasing equipment is actually cost-efficient. A lot of the companies only use copiers for a periodic time. For this type of business venture, Copier Leasing Tucson may be more appropriate. This way, there will be no large upfront cost. For startup companies, the equipment like a copier may cost a lot. Leasing office supplies is already a trend among starting companies because it allows them to save on capital.
Clear Choice Technical Services provides the best price guarantee on copier rentals. This is because not only does the company provide the machinery, it also has accessible copier repair Tucson, AZ. The problem with hiring technicians to do repair is that there is a possibility that they will impose a repair job on an aspect of the copier that is not even broken. But Clear Choice has an upfront copier maintenance agreement to protect clients from charge-happy technicians. The company also assures regular maintenance of the leased equipment so that these won't break down easily.
Copier Rental Tucson : Testing the Waters
As mentioned, copier rental Tucson is more suited for startups. Young businesses may not need to be fully operational yet, so renting equipment may be more practical for the moment. Renting for a certain period of time will also help you access the necessity of actually owning such office supply.
Clear Choice Technical Services rents out the following office electronics:
Fax Machines
Photo and Document Scanners
Plotters
Printers
Xerox Products
Renting these equipment means low payment cost for you because you don't need a large capital outlay. You only need to shell out affordable monthly fees. And because Clear Choice is a trusted name in office supplies and equipment, you are assured to rent only the best quality products. In fact, all of the products leased out to clients are from reputable brands.
These are:
Toshiba
Kyocera
Ricoh
Xerox
You may rent any of these brands on a weekly or monthly basis. There are also packages to make the rent cheaper for longer periods of time.
Copier Sales Company Tucson :Buying Smart
So after renting equipment for some time, you have established that buying a copier is the right thing to do for your business. At least, you have already tested the equipment and you already know how it works and that the particular apparatus and brand is the perfect fit for your need. This is how you buy smart. It's like buying a car; you always have to test-drive it in order to ensure that you got the best one based on your budget, need and want.
If your business really needs the equipment, buying any of the top quality products from Clear Choice Technical Services is a great investment. It can give you the right price and at least, you just have to make a single payout. There is no need for a monthly recurring fee.
Whether you are buying or renting office equipment, Clear Choice Technical Services provides the best solution. Check out the best leasing options and call (520) 200-8444.
Why Choose Clear Choice Technical?
Among other copier repair service companies, Clear Choice Technical offers more benefits and quality services:
Complete copier repair services, ranges from supplying equipment to delivering IT services
Composed of over 3,500 certified printer technicians
Quality and durable equipment from different brands
A wide range of international copier brands is available
Fast responsive time every service call
Installation and hot staging of equipment throughout the entire state
Highly advanced technology solutions with updates on the current trend and latest equipment
Minimal upfront cost and flexible payment options
24/7 friendly customer support available
Environment-friendly equipment, specifically designed for minimal paper use and lasts for decades upon good care
Don't Miss Our Latest Promos
Subscribe Now!
Services Offered
Copiers Leasing
Copiers Rentals
Copiers Repair
Plotters Leasing
Plotters Rentals
Plotters Repair
IT Manage Services
Copier Maintenance Services
Fax Machine Repair and Maintenance
Printer and Scanner Repair Maintenance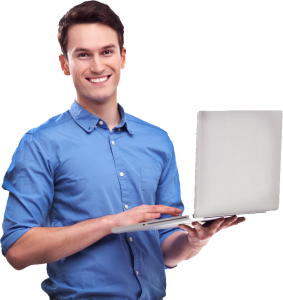 Schedule a Service with Clear Choice Today!
Call: (520) 200-8444
Serving the Entire Tucson Area


Facebook


Google-plus-g


Twitter


Pinterest


Youtube

Images & More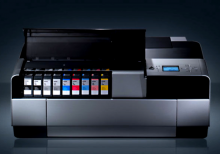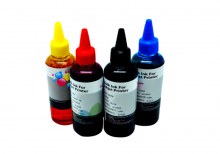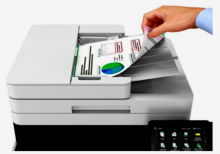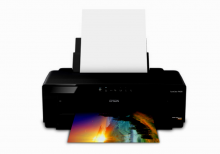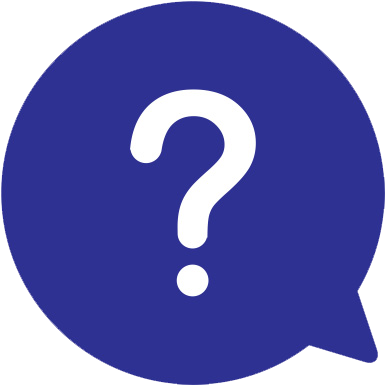 Have a Question?
Visit our Frequently Asked Questions section to find answers to our top questions.