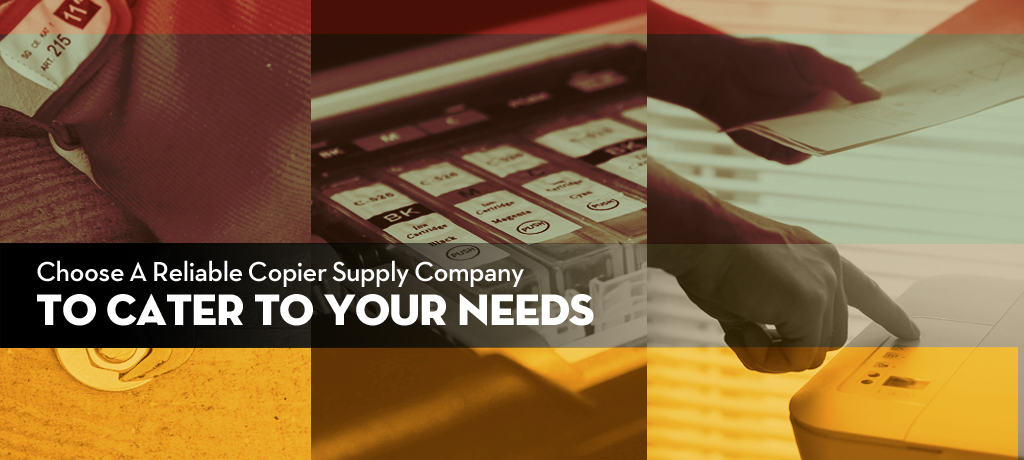 Choose A Reliable Copier Supply Company To Cater To Your Needs
If you own a Copier Machine, but you are having a hard time maintaining it's quality of service because of the kind of supplies you are getting from different dealers. Then you should switch on over to Clear Choice Technical Services, where we you can be assured that our quality supplies only makes your machine better.
Here in Clear Choice Technical Services, we are well equipped to be able to cater to your every copier machine needs. Here is a list of services we can offer for your copier machine:
Copier Machine Repair
Copier Machine Maintenance
Copier Toner Refill And Stock
Copier Paper, White And Colored Available In Bulk
Copier Parts
Aside from having the complete set of supplies to satisfy your copier needs and problems. We packaged our products with great deals that will be hard to decline. We made sure that our products are easy to reach financially with our variety of flexible payment terms that you can choose from.
Choose Only The Best Photocopy Supplies For The Best Outcome
When choosing copier supplier for your photocopier, it is crucial to be particular with brand and quality of the product. The supplies you purchase for your copier machine will determine the quality of it's service. Non-Branded or low quality supplies could lead to your copier machine breaking down or not to work well.
Here in Clear Choice Technical Services, we make sure that we only bring in supplies of high-quality and that they are manufactured by the brands that gave you your photocopy machine. This ensures that the supplies you get from us will be compatible to your machine, and that it will give you great copies each time.
Here is a list of brands we offer:
Ricoh
Samsung
Panasonic
Konica Minolta
HP
Xerox
Get Service Copier Supplies When You Need Them
Accidents, machine issues, and sudden break downs is something that is inevitable and you can't tell when it will happen. When these moments happen, it could bring a negative effect onto your business. Having the problem fixed right away will be a top priority for you. That is why we offer service supplies and can deliver it to you when you need to get your business back on track.
Aside from Copier supplies, we also have other services that will aid you in better office productivity and a more relaxed working environment. We are an all-around business that will cater to different aspects of an office to help it improve.
Here is a list of other services you can choose from:
Document Management
IT Managed Services
Total Fleet Management
Copier Machine Repair
Copier Machine Maintenance Check-Ups
If you want to ensure the quality of how your copier machine works, then make sure you purchase supplies that are compatible and of high-quality. Clear Choice Technical Services is the company that can provide you just that. Call (866) 620-2287 now for the best offers.