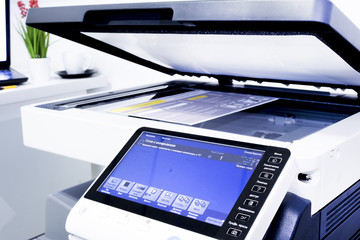 AN AGE-OLD dilemma for business owners is whether to lease or buy their copiers. A study in the trend of consumer behavior regarding this matter statistically shows that a whopping 80% choose to lease.
We are convinced that leasing is the better option. Here, we'll show you three reasons why leasing is better than buying a copier for your business:
1. FLEXIBILITY OF BUSINESS NEEDS
In this ever constantly evolving world, your equipment needs to keep up with the pace too. Leasing offers this flexibility as it enables you to add or upgrade your machine as your needs change, anytime and anywhere. On the other hand, when you purchase a copier, any addition or upgrade to your machine might be harder because you need to do it fast before it becomes outdated again. Keeping up with change is important as older machines can be considerably less efficient with higher costs per page.
For a wide option of copier brands, models and pricing, Clear Choice Technical offers a diverse selection of these.
2. AVAILABILITY OF FUNDS
The beauty of leasing is it enables you to develop your business more effectively and efficiently by making funds available for other equally important investments. With its already low upfront costs (with some leases offering up to 3 months of use before the first payment is charged), you will have more cash on hand to invest in other areas of your business.
In addition to this, lease payments can be arranged in a way to meet your cash flow needs.
Purchasing, on the other hand, makes you shell out a huge amount of cash outright considering the price tag of copiers leaving you with no to little cash left for other areas of operation for your business. Leasing will keep your business alive.
3. TAX EFFICIENT
Leasing is a tax-efficient way to finance your business by significantly reducing the net cost of leasing the equipment as the cost is deductible as a business expense. Copiers are depreciating assets, which are claimable on taxes. Many equipment leases can also be claimed.
If your location is around Sacramento, you may also visit Copier Lease, Sacramento Copier Sacramento and Copier Repair Sacramento or call Service Location SACRAMENTO: (916) 245-6006