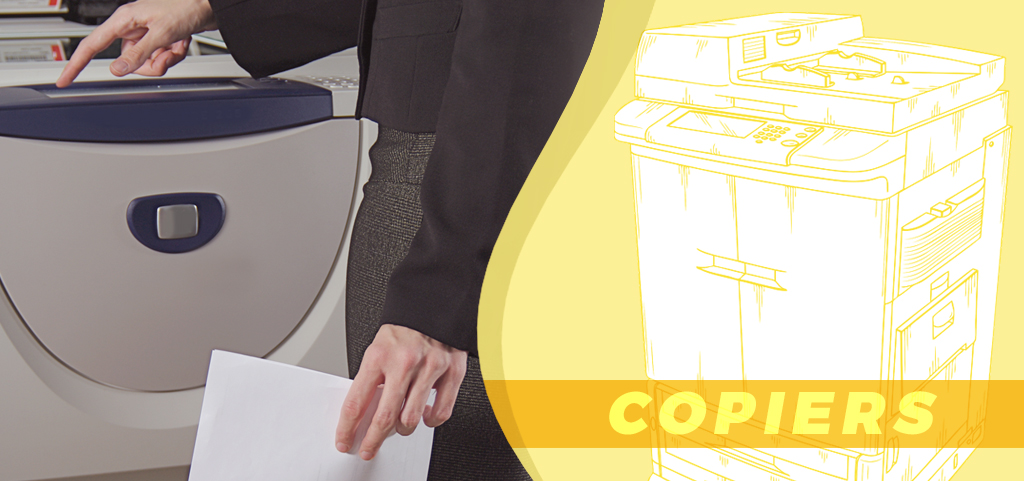 Copier Dealers:
Affordable Options on Office Equipment
Copiers are essential office equipment that can help make day-to-day operations smooth and easy. If your office needs a reliable copy machine, contact us at Clear Choice Technical and let us help you find the right copier for your business. We offer low-prices with flexible payment options for top-of-the-line office equipment—great deals you won't find anywhere else.
Clear Choice Technical: One of the Country's Top Copier Suppliers
Clear Choice Technical is one of the leading technical services providers in the US. Our company offers computers, printers, scanners, fax machines, and copiers for sale and for leasing. We carry equipment from well-known brands like HP, Konica Minolta, Kyocera, Lexmark, Ricoh, Toshiba, and Xerox—and we do so at affordable rates with flexible payment terms.
Our company believes that every office—big or small—should have a copier. The copier is one of the most used equipment in the office and having one can save a lot of time, effort, and money. Outsourcing the replication of documents and other print materials can be costly, especially for small volumes of copies.
That's why we want to help your business get a copier at an affordable rate. We find ways to help businesses have the copier they want by drawing up payment terms based on their capabilities. Your business can buy or rent a copier from Clear Choice Technical, and have your own HP, Xerox, or Ricoh machine in the office.
Get The Top Brands from Leading Photocopier Suppliers
At Clear Choice Technical, you can either purchase or enter into a lease agreement. We offer both options on top copier brands.
A lease agreement can be beneficial for businesses who have a limited budget to invest in equipment. With a lease, your business can:
Avoid large upfront costs
Upgrade equipment quickly and easily
Get flexible payment options
Use a high-end copier with low monthly fees
In addition to copiers, we provide maintenance and repair services across the country. We keep copiers in top condition so you can avoid the hassle of glitches, or worse, a breakdown. Our service contracts can that you'll receive:
Priority Response
Quick Response Time
Immediate Customer Assistance
Unlimited Service Calls without Extra Cost
Service by Certified Technicians
Choose The Best Among Photocopier Machine Suppliers
Clear Choice Technical is committed to helping businesses grow by providing affordable office solutions. Our technical expertise and high-quality products make us one of the most trusted in the industry, with more than 60 service locations in various US states.
Get your copier from Clear Choice Technical and increase office productivity. Call 866-620-2287 today and get the best quote for the brand of your choice.