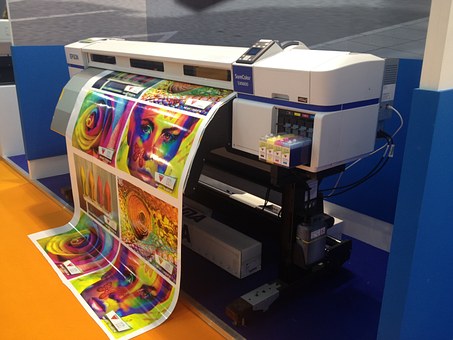 Every office needs a reliable printing machine. However, there are a few types of machines out there to choose from. They are all great but not all necessarily fit for business use. Among the common choices for office printing machines are digital copiers and inkjets. Copier lease in Fort Lauderdale is a thing for the reason that digital copiers indeed make more difference than inkjets. The following are proofs to why copiers are better than inkjets:
Cheaper long-term costs
Inkjets come with the need for ink supply. Ink costs vary depending on the type of the printer and the brand. However, in the long run, those costs amount to something a little not so business-friendly. Digital copiers, on the other hand, do not come with these expenses.
Ink is generally a liability. It is because no matter how cheap it may cost, there is always a certain price to pay in every use of it. Inkjets may perform well and produce quality outputs.However, that is not enough to make a reliable office tool. In order for a productive device to live to its full potential, it must not compromise the finances of its users.
Multifunctionality
Inkjets have limited functions whereas digital copiers are almost unlimited with its vast selection of features. Inkjets can only scan, print, or maybe copy but not perform fax operations, unlike digital copiers. The quality of copying in inkjets are also not as good as that of digital copiers'.
Faxing is an important thing any business needs access to. Having a separate fax machine could cost more. However, having it in one machine with other important document functions is a big help to the workplace. Digital copiers definitely beat inkjets in terms of functionality.
Aside from these basic functions, inkjets also lack a lot of advanced features that increase office productivity. It does not come with administrative control. The feature allows the owner to monitor the use and printing costs of their machine. Digital copiers are built with this amazing feature; almost its essence. The function optimizes the machine's use as it enables being on
track with its activities.
Efficient file retrieval
The importance of printing machines does not exclusively lie on their capability to produce print outputs. They also play a role in safekeeping files. Some inkjets have Cloud and other applications for that. However, digital copiers have a lot more than access to applications in guaranteeing file security.
Digital copiers have their own storage as well and it is not just some place for data too. It is highly secured and is built with advanced and up to date technology. Copier leasing dealers can attest to this. They provide services that ensure the use of great security. They also make sure that in the renewal of contracts, their customers get updated data security.
Yield
Inkjets have a low output rate compared to the input costs, which is why one really has to budget the use of it. Now, that is just a bad investment. One should not have to limit themselves to maximizing the use of their machine just because it can cost them too much.
Digital copiers attend to that concern very well because copiers do not have issues like ink yield. There being digital gives more room for productivity than doubts when it comes to them being worthy of the money you invest in them.
There are also copier lease deals in Fort Lauderdale that assist in cheaper supplies for these digital machines. They also guide you to maximize their yield without spending too much. Inkjets don't usually get to be offered in such deals, so acquiring the machine alone could already be a problem in itself.
If your location is around Sacramento, you may also visit Copier Lease, Sacramento Copier Sacramento and Copier Repair Sacramento or call Service Location SACRAMENTO: (916) 245-6006