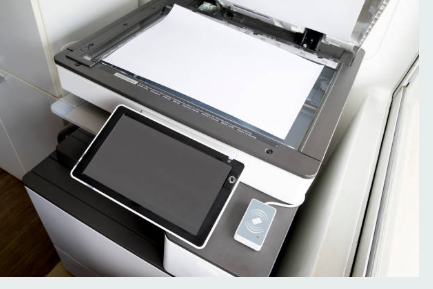 PRINTERS & COPIERS are some of the widely used devices ideal not only for paper or document reproduction and copying but as well as for the dissemination of information in various sectors. It serves as an asset in any establishment or organization (even projects) that rely mostly on the presence of numerous copies of files, outputs, and documents.
Various literary works, regardless of their genre and nature are always better with a hard copy backup in the event of a system failure that may possibly affect the accessibility of the digital files. While laptops and computers may be a feasible way to store all files, securing backup hard copies is also an add-on security in case the device is greatly damaged unexpectedly that would cause non-retrieval of digital files stored in the computers, and thus, putting all the writer's efforts in vain.
In any establishment or company having a scarcity of printers, leasing the said equipment is advisable to be taken into consideration, and in doing so, there are things you need to consider before leasing a printer or copier. According to Advance Imaging, here are three of them:
Prevent the cash-flow difficulties by establishing credit vs. monthly payments for a fixed term
Firstly, understand the financial strength of your business and know your annual paying capabilities on a month to month basis so as to properly budget and manage your operation needs and cash flow. In this way, you can prevent any unforeseen financial problems. Next, calculate the long-term expenditures and its pros and cons so as to avoid running into any cash-flow difficulty.
2. Consider the Volume
Giving utmost consideration to this will help you and your business operations avoid being stuck in overly expensive payments or overestimation of device usage for your business.
3. Weighing your options: Trade in vs. Purchase
Knowing your purchasing options is important. Are you planning to purchase your own device(s) after the end of the lease term? Several online and offline providers can provide you with various solutions including the purchasing of the leased device for a very minimal amount at the end of your leasing term.
And lastly, a great printer can streamline your home office and help get every task done immediately.
If your location is around Miami, you may also visit Copier Rental Miami