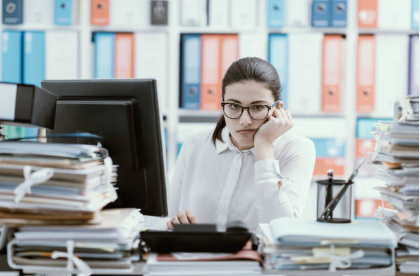 Ricoh, an electronics company based in Japan has found its niche in electronics and imaging products for consumers and businesses. Their brand is easily recognized by consumers because of the watches and digital cameras while copiers and printers, including the projectors, whiteboards, and video conferencing are what they are known with as far as businesses are concerned.
However, beyond the digital imaging products, the company is made more popular for providing high-quality products and solutions, which attract more and more business owners who always look for commercial-grade machinery and equipment for their business. That being said, the Ricoh MP C4503 is a great choice for those who want to take advantage of the features of color copiers.
Performance, Design, and Features: The Ricoh MP C4503 comes with a speed of 45 pages per minute.
It offers quick first print outputs, including a full-color copy time of 5.7 seconds while the white-first copy is completed in just 4 seconds. The machine has a total weight of 220.4 pounds with the measurements of 587 x 685 x 963 mm or 23.1 x 26.9 x 37.9 inches and a packed with a powerful and high-quality feel to it as the users make use of the trays, slides, panels, and doors.
With a base capacity of 1,100 paper sheets and the ability to even take up to 4,700 at its maximum capacity, MP C4503 provides the functionality of printing, copying, and also the FAX feature. In addition to all these are the available add-ons that allow the use of more features and finishing options.
The Ricoh-made machine is also designed to address the need to provide document safety in businesses.
The interfaces of Ricoh MP C4503 include an Ethernet 10 base-T/100 base TX, a USB 2.0 port, an SD slot, Ethernet 1000 Base- T and can also support a Wireless LAN as well as Bluetooth connectors. The Ricoh-made machine is also designed to address the need to provide document safety in businesses, which is very evident in a number of security settings that are featured as well such as the CC certification, the PDF/A information, and user/password verification. Moreover, there are add-ons in the settings section that will provide additional protection to all important documents and also aims to control the machine's usage.
Ricoh also offers assistance and help to the users through the company website and several technical resources by addressing all inquiries, especially to those who may encounter any problems while using the MP C4503.
Conclusion
The Ricoh MP C4503 can be a good option for those who are looking for a reliable copier that is packed with high-end specifications and performance. It even comes with a price tag that is geared for small and medium-sized businesses. However, the best defining feature of the machine is the excellent print output as well as the scan speeds of 45ppm. It also provides a very fast warm-up time of 20 seconds. With a copy resolution of 600 x 600 and a print resolution of 1200 x 1200, the Ricoh MP C4503 can be compared to the Sharp MX-4141N.
If your Location is around New York, you may visit Copier Leasing Miami, Copier Copiers Miami or call Service Location NEW YORK : (866) 620-2287