Copiers are prone to a variety of issues during the course of their lives. You may be wondering whether you should attempt to repair the printer or copier yourself since, as we all know, business doesn't wait for equipment repairs.
Here are a few reasons why you should contact a company that specializes in copier leases in Atlanta rather than attempting to solve the issue yourself.
You Might Just Make It Worse
Although copiers may appear uncomplicated, they are actually intricate machines. It is likely that you do not have the necessary knowledge or expertise to effectively repair them, and your attempts to do so could potentially cause further damage. It is best to leave copier repairs to professionals.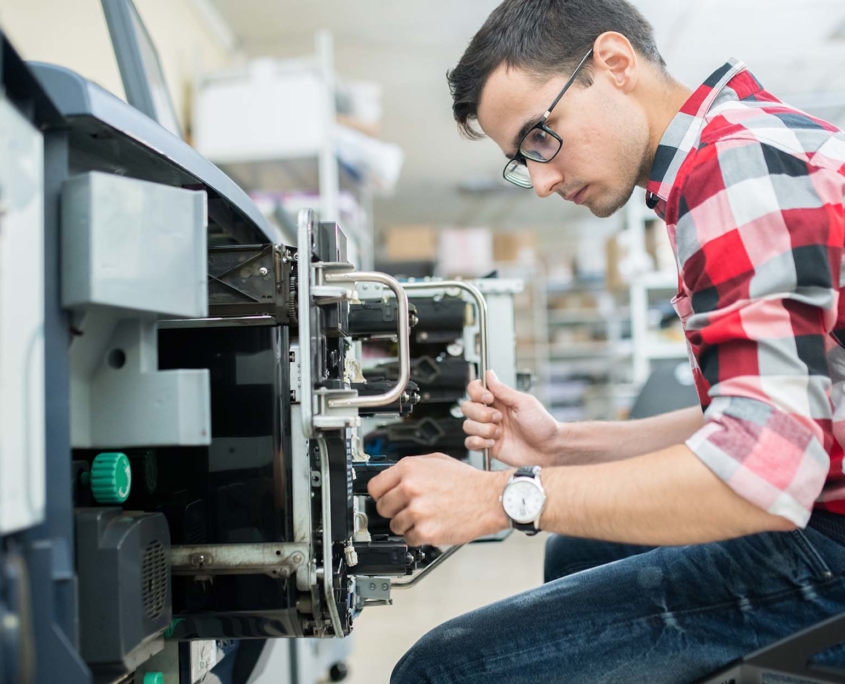 You Could Void the Warranty
An additional benefit of purchasing a new office copier is the warranty. Most warranties protect copier owners from faulty parts and cover a variety of products.
The device owners must, however, follow the terms of many warranties, which often forbid them from attempting to fix the item themselves. You may avoid mistakenly voiding your warranty by hiring a qualified technician to fix your copier.
Going From Bad to Worse
Copiers may appear straightforward, but they are actually intricate devices with several tiny moving parts. You risk making the issue worse in your attempts to fix the equipment. What happens if the machine is damaged beyond repair, forcing you to buy a new copier? Put your trust in a service expert like Clear Choice Technical Services to fix your copier and completely prevent this what-if situation.
You Could Use the Wrong Parts
Did you know that it's important to repair your business copier with original parts? If you make repairs to your equipment with the incorrect parts, it could not function as it should. After that, you can find yourself dealing with a more serious issue.
Fortunately, Clear Choice Technical Services is a certified copier dealer who repairs your machine with authentic components. As a result, you won't have to be concerned about things not fitting or functioning correctly.
Use an Authorized Copier Dealer for Repairs
While it may seem like a good idea to fix your copier yourself, you are doing so might result in some issues. To maintain and repair your copier, work with a nearby authorized dealer.
You may get copier checks, maintenance, and repairs from Clear Choice Technical Services. Our qualified experts have expertise in this line of work, are competent, and are licensed. Your copy machines are thus in good hands. We provide reasonable service agreements and complete all of the problems quickly.
Don't Burden Yourself With a Difficult Task
If your copier is malfunctioning, you need to get it serviced right away so that your business can resume operations. Getting a copier repair expert to come in and fix the machine for you is the best method to go about doing this. You'll save time and be able to resume your work with the help of Clear Choice Technical Services.
Call (210) 530-8833 for further details on servicing & repair and pretty much anything else copies machine-related.
If you are looking to purchase a copier for your business, you may contact Clear Choice Technical Services. You can ask about Copier Leasing Services, Copier rental services, IT Services, and even Copier Repair services. If your business is located around Atlanta, you may call copier lease Atlanta at our office at (617) 221-7774.