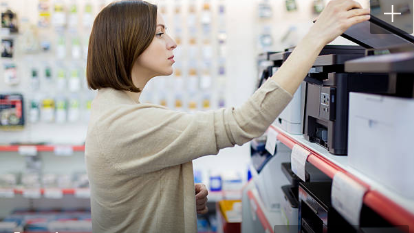 A COPIER MACHINE is a piece of equipment that comes with a function vital to various sectors and industries in the country. This includes but not limited to businesses and education, to name a few. This ordinary yet no-nonsense device is a great aid in providing files duplication serving as both an alternative and preventative measure in case the original files got lost or are damaged due to any unforeseen circumstance.
Like printers, copiers play an important role in the duplication and reproduction of various paper works including but not limited to office files and documents, school records, examination papers, and so on and so forth as the list goes on and on endlessly. Furthermore, this device aids in accelerating the dissemination of information.
One of the services offered by the copier service provider is the leasing of printers and copier machines for business and personal usage. This service is indeed very feasible as several establishments and organizations would benefit from the offer. Here are some of the advantages it offers:

1. Most leasing printers and copiers companies offer free repair and maintenance service to their customers. In the event the printer or copier is malfunctioning due to unforeseen circumstances beyond your control, your printer service provider will take care of the problem for you at a budget-friendly rate if not free of charges.
2. In leasing copiers and printers, companies can offer you another working device as a replacement for the damaged one. While your device is out for repair and maintenance, the company may provide you with printers or copiers to use so as not to affect your company's productivity. In renting copiers, it is necessary for you to make sure that the copiers are delivered with a manual for an easy setup procedure.
3. This can be considered as one of your company's assets, particularly for those that deeply relies on the reproduction of files and documents.