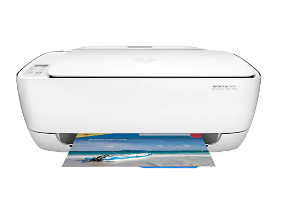 HEWLETT PACKARD has been known all over the world for their quality printers and copiers. Many printer leasing companies worldwide offer a wide option of HP printers in their line of featured products.
Just recently, HP released a printer model ideal for home use, particularly those who are working from the comforts of their home.
People with home-based jobs mostly work on multiple projects, with being most of them, done online. This has been one of the most profitable jobs in the market ever since the internet debuted several decades ago.
Those engaged in so many home-based projects, mostly, but not limited to work-at-home parents often need printouts, too, especially when their jobs entail writing, researching and online teachings, to name a few. Therefore, a printer becomes a necessity for them.
The HP 3630, needless to say, has a very handsome design. Looking at its sleek design, you would immediately associate it to that of Apple products at first glance because this printer model comes in a clean white, glossy color with rounded edges.
But just like any other printer, it has a retractable output tray at the front, a paper feeding tray at the back and lid at the top for the scanner. It has a compartment at the front where you can open for the ink cartridges, designed with a snap-in-snap-out mechanism for an easy ink change.
The printer can be accessed by a wireless device via wifi to aid you in a more convenient printing, which comes uber handy especially when you don't have enough time to set up all the wires of your devices.
With a compact size (17×12 inches), it is easy to position this printer alongside your desktop computer or laptop. And the best part about the HP 3630 is its rather great price tag value given its elegant design and multipurpose features.
However, given its price, it does not go without flaws. Performance wise, its printing rate is quite a bit slow, without, of course, compromising the printing quality, producing quality outputs.
Quality also does come at a price since the 3630 ink cost a bit more than the regular printer inks. It just gets to show the affordability of the printer itself doesn't go without extra cost.
Other than that, the 3630 still proves to be user-friendly and manageable.
Given the good and the bad, we can probably say the 3630 is still worth a try and it is safe to say it has done its company proud.
If your location is around New York, you may also visit Copier New York and, Copier Lease New York or call Service Location NEW YORK : (866) 620-2287