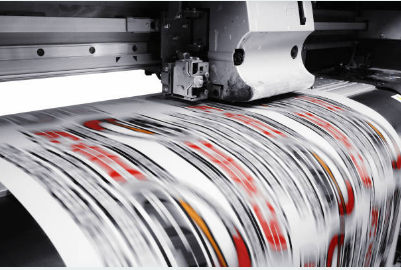 In the last decade, leasing copiers for businesses has evolved into what industry experts call "managed print services". This means businesses can get a bundled service of copier rental, paper supply, toner replacements, maintenance and repair of the equipment. In short, leasing a copier today means leasing an all-in-one service and providers like Clear Choice Technical offers a range of options for their clients in terms of equipment diversity and service flexibility.
If you are figuring out if it would be a wise decision to lease a copier for your business, we give you three major advantages why you should definitely go for this all-in-one service.
1. THE EQUIPMENT NEVER GO OUT OF DATE
Inevitably, thanks to fast-paced technological advancements, equipment goes obsolete over time. When a piece of equipment becomes obsolete, disposal of such becomes a burden. Leasing is the best way to avoid this especially if your business relies heavily on copiers with highly specific features. With leasing, your equipment will never go out of date as lessors like clearchoicetechnical.com offer a frequent upgrade of the equipment enabling you to utilize and have access to the latest technology without having to purchase.
2. LOW UPFRONT COSTS
It is possible to acquire a copier for your business without breaking out your bank account. This is made possible through leasing. If your business does not have the cash yet to obtain one, and you want to preserve your credit, leasing is the best remedy for you. Leasing usually doesn't require any down payment. In addition to this, having an equal monthly payment for the equipment is a big help for budgeting control.
3. OVERALL CONVENIENCE
The convenience that leasing brings is what entices business owners the most. The managed print services include paper supply, toner replacements, and most of all the repair and maintenance. The cost of these services is already included in your lease so you do not have to worry about any downtime.
If your location is around Sacramento, you may also visit Copier Lease, Sacramento Copier Sacramento and Copier Repair Sacramento or call Service Location SACRAMENTO: (916) 245-6006