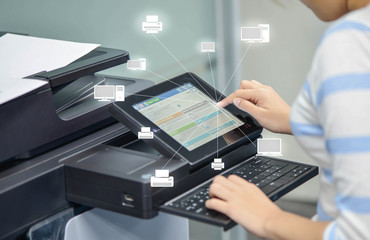 Whether your financial decision is to buy the copier or have it under copier lease, the first step is to identify the machine that your company needs to run well. Knowing what your company needs from a machine will allow you to carefully evaluate each copier that is made available in the market today. Buying the most popular one or settling for the cheapest isn't a very good decision to make. Take the time to look at what each copier machine can offer and make a sound decision from there.
What are copiers good for?
Copier lease in Fresno only became popular in the last couple of years. In the past, business owners won't choose leasing over buying. They think that they could get the best value for their money if they own the machine. However, their buying strategy has failed in more ways than they could imagine. Some of them choose copiers over regular printers because copiers are multifunctional machines. That's the good thing about owning a copier. You get to enjoy the many functions that it comes with.
However, there are several occasions when business owners would choose the copier based on its price. The copiers in the market, though slightly similar to each other, varies a lot on the price. Some of them can be very expensive while the others tend to be very cheap. For most start-up business owners, they think that going for the cheapest copier in the market is better than going for copier leasing, but is it?
Settling for the cheapest copier just because it is all you can afford at the moment is not a good business move. Not only does it lie on the concept of inefficiency, but also on the fact that it might not be able to provide you with what you need. Copier leasing, on the other hand, offers you options of copiers, from the most affordable to the most expensive type. All you need is to choose which one will serve the purpose for your business and you are good to go.
What can you expect from the copier?
When you do decide to go for a copier, you are up for more. Here is a list of what you can expect from your copier and the many things that you can do with it. A copier…
As its name suggests, makes copies of documents that you need. Whether it is for filing or for proper documentation, you need a copier because it will allow you to reproduce copies of the documents that you already have.
Is a printer altogether. It is one machine that can do both. Isn't it great? You can print the documents from the digital copies that you have and have it copied soon after. It is efficiency all on its own.
It comes as a scanning machine too. If you only have a hard copy of an important file and you want to store a digital copy of it alongside the important signatures that it comes with, you can easily use the copying machine to scan it. In one click, you can have it in the digital file.
Is good for faxing important communications too. As a fax machine, it helps you do business right at the comforts of your office space.
Indeed, there is no such thing as just a copier. You always have that copier in the office because it is worth keeping. A good copier, whether bought new or leased, serves its owners well.
If your location is around New York, you may also visit Copier Lease New York, Copiers New York, and Copier Repair New York or call Service Location NEW YORK : (866) 620-2287