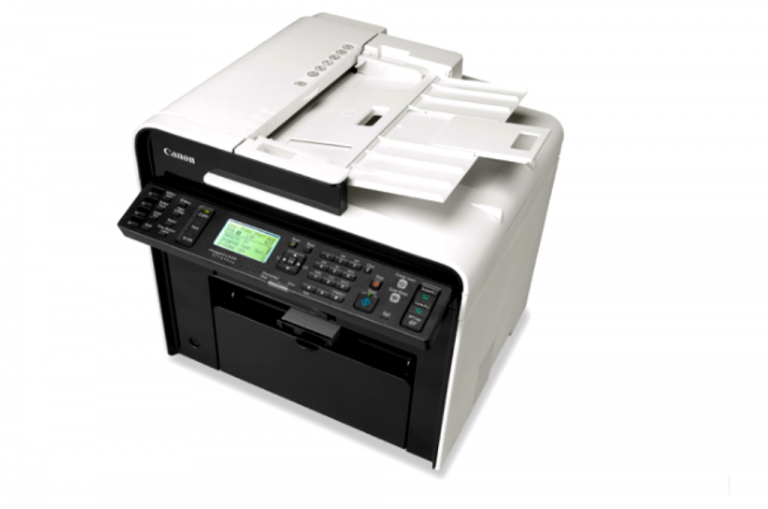 It cannot be denied that there is a very tight competition in every industry these days. In order to keep up with high demands that require best-quality results, an office, institution, shop, or individual must be equipped with the best device to help them satisfy the needs of their target audience.
One of the most significant devices used in almost every working place or at even home is the printer. The device can do the work for its user in a span of time. From printing, reproducing, and scanning different types of documents in various sizes, this state of the art invention has helped various businesses grow and become the partner in obtaining success by some.
Canon imageCLASS MF4890dw laser copier is one of the leading multifunctional printers in the market today. Developed by one of the most respected brands in the world, the device promises a reliable, high performing and easy to use a product that would produce excellent output for offices and homes.
Below are the amazing features the printer offers:
Rapid Printing and High-Quality Output
With its monochrome laser system, the printer has the capability to print volumes in just a matter of a minute. For one-sided plain paper, it can produce 26 pages and 16 pages for two-sided paper. ImageCLASS MF4890dw laser copier has a printing resolution of 1200 x 600 dpi quality.
Wireless Connection
ImageCLASS MF4890dw laser copier has made printing easier and fasts through its wireless connection feature. Users can now print their documents from their mobile phones by connecting to the Wi-Fi. There is also no need for them to plug a USB port to their computer and connect it to the printer. The method is highly favorable especially when one is in a rush.
Copier Reduction/Enlargement Function
There are times when users need to change the size of the document they are ought to reproduce. With the devices reduction and enlargement feature, a file can now be scaled down to 25 percent and zoomed in up to 400 percent.
Send and Receive Fax
Not all printers have the capability to send a fax. In order for one to perform this, it must have VoIP (Voice Over Internet Protocol) built in the system.
With ImageCLASS MF4890dw laser copier, users can transmit documents in approximately 3 seconds with the speed of 33.6 Kbps to from 103 (for group dialing) to 114 destinations. Furthermore, it also has important features such as remote RX, distinctive ring pattern detection and error correction mode.
High-quality Scanning
The printer uses the Contact Image Sensor (CIS) technology for its scanner. With this feature, it enables the device to scan files with resolutions of 600 x 600 dpi (optical) and 9600 x 9600 (interpolated).
Quiet Mode
Some printers have the tendency to create noise that could cause distraction in a working place. Through ImageCLASS MF4890dw laser copier's quiet mode feature, the users can now work comfortably and even maintain a peaceful environment.
Tiltable Control Panel
Printing, scanning, copying, and sending fax are made easier with the built-in control panel of the ImageCLASS MF4890dw laser copier. What makes this more effective is that users can tilt screen on the level that they like the most. They no longer need to adjust to carrying out a task because the device will adjust for them!
Canon ImageCLASS MF4890dw laser copier contains features that are within the criteria when choosing the perfect printer. From the printing speed and resolution of the image or document to usability and product support— the ImageCLASS MF4890dw got it all!
Out of its numerous significant features, the printer's capability to produce files in a rapid manner with high-quality resolution can be considered as its best feature. The said ability clearly presents the best type of printer one should not miss to have.