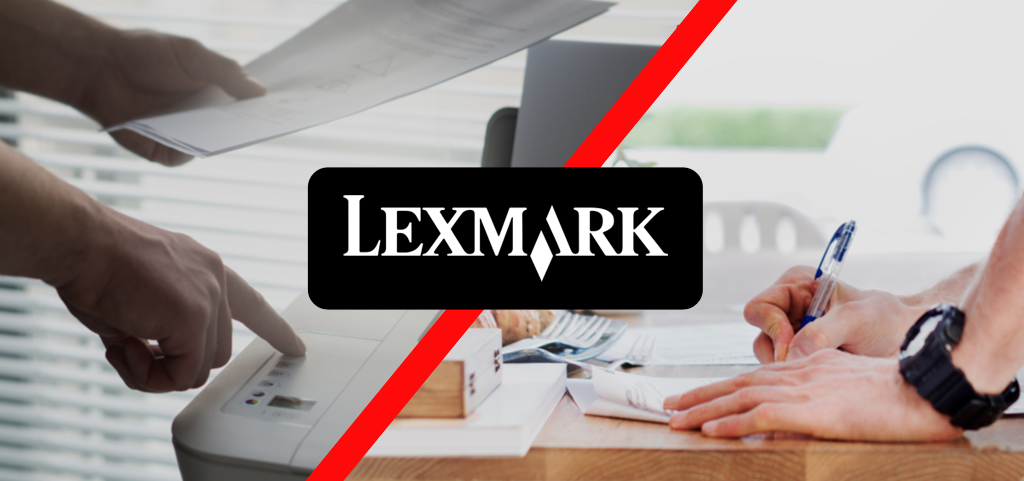 Lexmark Copy Machine Leasing:Quality Printing at a Low Price
Multifunctional copiers that can stand the pressure of a high demand work environment are hard to come by. Good thing we have Lexmark copy machines – a lauded producer of top laser copiers that work reliably under pressure.
How a Lexmark Business Copier Rental is Perfect for Your Business
When it comes to producing products in world-class imaging and output technology, Lexmark is number one. Since 1991, Lexmark recognizes that producing high-powered laser printers and software is the key to gaining their customer's trust for a lifetime. Their copiers are perfect for any workspace environment:
Small workgroups – Lexmark's CS310/410 Series is perfect for small workgroups. This copier promises professional color prints without the hassle. This series can easily print 3,000 pages per month and has a speed of 32 pages per minute. Print anytime and anywhere with this series' wireless feature that can connect to your laptops and tablets. CS310/410 Series is also sleek and compact, perfect for smaller spaces.
Medium Workgroups – Thanks to Lexmark's C740 Series, your medium workgroups will never be the same again. Print up to 10,000 pages per month with this series' powerful 800 MHz processor and 512 MB memory. This copier can also print 1200×1200 dpi resolution for your color documents. Your whole team will thank you for the efficiency that this copier brings to the office.
HP LaserJet Pro 225 – you can save time and energy with this model's two-sided printing feature
Large Workgroups – Speed and capacity. These are the things that copiers in large workgroups need. Lexmark's C792 Series promises these with its crisp color printing, 50 pages per minute printing speed, and 19 GB memory. This printer also has a 4.3-inch touchscreen for simple machine programming
Choose the right Lexmark business copier for your office. Maximum productivity for better results.
Questions to Ask a Copier Leasing Lexmark Company
To purchase or to lease? This is the main question that people ask whenever they face the problem of buying a copier. If you're planning to have a Lexmark copier in your office, the best way to go is to lease. With leasing, upgrade your copier anytime, and have a tax write-off. The only problem left is to find the right leasing company for your copier needs. Ask the following questions to your leasing company to find out more about your contract and if that leasing company is truly reliable:
Which brand should I trust? – A good leasing company will give you the right copier for your business. Choose Lexmark for vivid printing.
What are my payment terms? – The payment terms are the most crucial part of a lease contract. Choose a company that allows you to have flexible payment terms that work within your budget.
How much does it cost to upgrade my copier? – Upgrading your copier when a new model comes out is one of the perks of leasing. Ask your leasing company about their terms and costs when you choose to upgrade your copier.
What if my copier is damaged? – A good leasing company provides a maintenance contract that allows you to keep your copier in tip-top shape.
Find a leasing company that you can trust. Choose Clear Choice Technical Services for all your equipment leasing needs.
Lexmark Office Copy Machine Rental by Clear choice Technical Services
Rent a Lexmark multifunctional copier with Clear Choice Technical Services. Clear Choice Technical Services is a recognized provider of your office supplies needs. With our 3,500 certified printer technicians, you can be assured we can keep up with your fast-paced business.
Rent a Lexmark copier with Clear Choice Technical Services.
Ensure quality printing, scanning, copying with a Lexmark multifunctional copier from Clear choice Technical. Best prices guaranteed on copier rentals. Call 866 620 2287 for information on our flexible leasing options.
References: