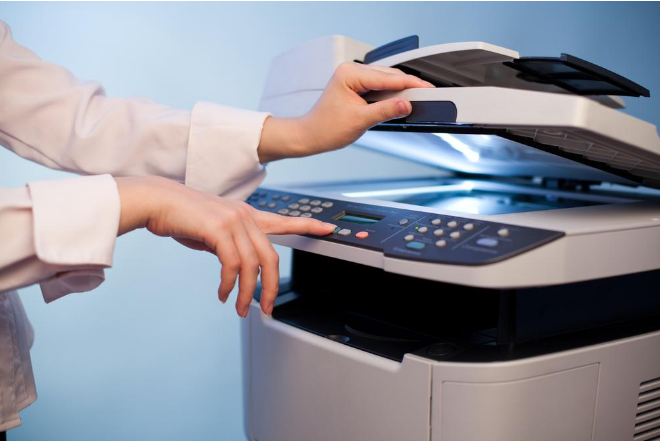 WHILE MOST DOCUMENTS are already in soft copies and stored in hard drives, it is inevitable to acquire the physical (hard) copies for probable paper submission, or manual checking of information, etc., and what better way to acquire these copies is by printing them out.
There are three options to bring a file into its physical form and reproduce them. We have printing, copying, and scanning.
Printing is the act of causing texts or images to appear on paper. This is usually done from a file in a computer, rather than copying the document from a paper. The good thing about printers, it can also produce good quality of colored images aside from black and white.
As for copying, it is the act of reproducing another file, as copied from its original form. Copying is something that can be easily done with a copier machine.
The latest models of copiers can already print good quality pictures.
In fact, a copier machine can photocopy a document a hundred times over at great speeds. It can manage to print out photocopies without wearing out. With trays that can hold a whole rim of papers, you can be sure of photocopying as much, without cases of interruptions of paper refill warnings.
There are various ways you can acquire a copier — by purchasing, through copiers leasing or copiers rental.
Scanning is also something possible to do with today's copiers. It involves placing a document facedown against the glass surface of the copier and allowing it to create a digital image before sending it to the computer.
With this, you can now obtain a soft copy of a document or picture and send it through email. You can also open these photo files in various editing software for post-processing.
Each copier model has its own features and method of operation. It is important, therefore, as much as possible, to determine the copier model necessary for your specific work.
If your location is around New York, you may also visit Copier New York and, Copier Lease New York or call Service Location NEW YORK : (866) 620-2287