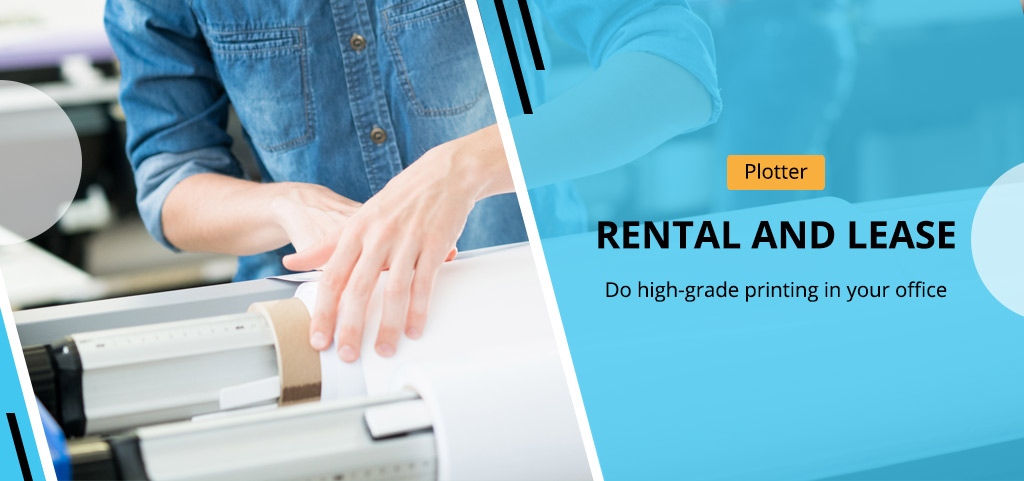 Plotter Rental: Do High-Grade Printing in your Office
In the world of business, first impressions can make or break your credibility and reputation. A business should do everything to achieve a professional look that earns the respect of fellow businesses, patrons, and employees.
Part of creating that professional image is to produce quality documents that reflect the capacity of your office to consistently deliver great results.
Rent Large Format Printer or Plotter for Professional-looking Documents
Many businesses take printing for granted, without realizing the impact it can make on the reputation of an office. Striking images add value to presentations, posters, and other visual materials that promote your business. For construction, design, and architecture offices, blueprints need to be exact and printed professionally.
For superior printing, experts recommend using a plotter. Plotters are devices that use pens, pencils, or other marking tools in printing. Unlike ordinary printers that use toners and print in dots, plotters create vivid images by drawing line art on your chosen material. These devices are often used in printing vector and computer-aided graphics. These machines can be hooked to a computer and can print on any type of material.
Plywood
Aluminum sheet
Cardboard
Plastic
Fabric
Film
Adhesives
There are generally two types of plotters: flatbed and drum. In a flatbed plotter, the printing material is at a fixed position during printing, while the drum plotter moves the paper left and right while the pen goes up and down. Plotters can also print with multiple colors when equipped with different colored pens.
Quality printing is always a good choice. You can have you own in-house quality printing system with help from Clear Choice Technical. We offer leasing for printers and plotters so you can create professional documents at all times.
Lease Large Format Printer to Avoid Huge Expenses
Every business needs to have a good in-house printer, but high-quality equipment can be costly. A brand new wide-format printer can cost thousands of dollars, and maintenance and consumables for the machine are expensive as well.
To save on costs, businesses can opt to lease a plotter or printer. Leasing is more flexible and takes away the burden of a big one-time purchase. Plotters can be leased for a specific time frame and the responsibility of maintaining the machine is shared between lessee and lessor.
Before leasing a plotter, consider the following factors:
Media Compatibility – What types of media are compatible with the printer? Can it print on other materials besides paper?
Size and Design – Will the plotter or printer fit in the office? Is it user-friendly?
Features and functions – What are the special features of the machine?
Help and support – Does the service provider or the brand give sufficient technical support?
At Clear Choice Technical, we offer transparent and fair lease contracts that become a long-term benefit for your company. We have a selection of the best brands and expert technicians to ensure the performance of every printer we lease to our clients.
Plotters for Lease at Clear Choice Technical
Plotters are reliable equipment for producing quality materials. These machines are assets to any business, and they can make your business stand out from others. They also save you money and the time that hiring an outside printing company will cost you. Most importantly, they ensure that you get quality printing every time.
Print quality images in-house and avoid extra costs! Lease a plotter from Clear Choice Technical and produce great business materials! Call (866) 620-2287 today for inquiries!
References: