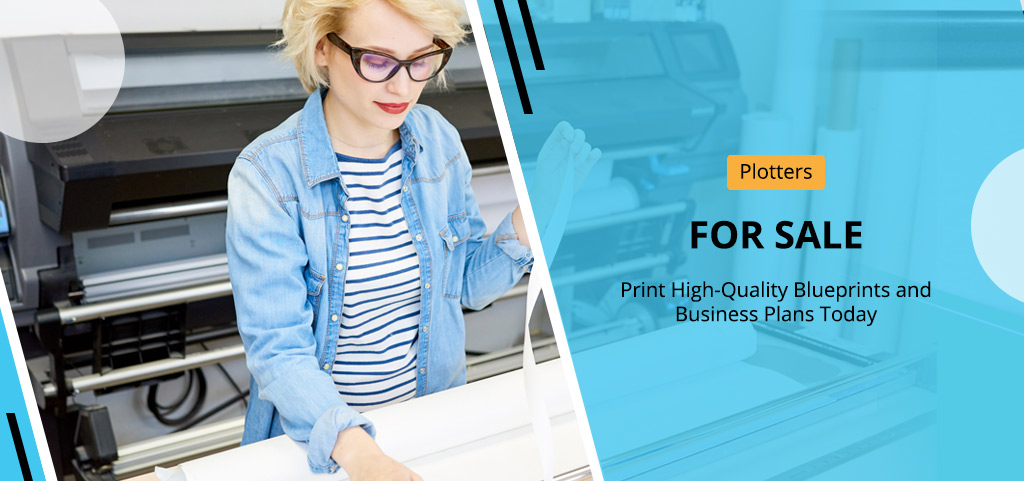 Plotters for Sale: Print High-Quality Blueprints and Business Plans Today
A plotter is a device that renders high-resolution prints on large sheets. It's a highly essential machine for businesses that need to produce quality prints on large scale.
Why You Should Opt for Large Format Printers for Sale
Plotters and printers differ in terms of producing prints. An ordinary printer renders tiny dots and connects them to form a line that will ultimately become a print. Because of this technology, some printers take a long time to produce a single sheet.
Meanwhile, plotters can create lines directly from the computer's commands or a vector graphic file. Plotters are also the first printers to render graphics onto prints on a large scale sheets, thanks to CAE (computer-aided engineering) and CAD (computer-aided design) technology. Plotters are large format printers that are known for working with accuracy and efficiency. Engineers and architects are big fans of plotters because of their capacity to print much-needed building plans and diagrams. It can also be used to print colorful tarpaulins or large posters.
For quality plotters, contact Clear Choice Technical Services, the leading source for the most efficient plotters in the market.
Plotter Printer for Sale or for Rent?
Besides being a modern printing technology, plotters can help your business grow. Here are some of the examples on how you can benefit from a good plotter:
Plotters can work on two foot or larger sized feet sheets and still maintain high resolution.
It can print on different flat materials such as plywood, plastic, steel sheet, and cardboard.
You no longer have to load the same template or pattern over and over. Plotters have the capacity to save data on a disk.
Avoid mistakes in your building plans or blueprints with the built in CAE (computer-aided engineering) and CAD (computer-aided design) mechanisms.
Plotters can draw the same print a thousand times without any image distortion.
It prints faster than the regular printer.
There is one distinct disadvantage: the price. Don't let the cost dissuade you. There are plenty of other reasons to consider purchasing a plotter for your business:
No extra fees or interest charges.
You own it. You can do whatever you want to do with it because it's yours.
You can own it as long as it's still functional.
Buying a brand new plotter is cheaper than paying on a multi-year lease.
Choose a suitable seller with personal customer service to give you the information on all of your options. Choose Clear Choice Technical Services.
Cheap Large Format Printer Only at Clear Choice Technical Services
Buying a brand new plotter is a huge step. You have to choose a retailer that you can trust.
For 25 years, Clear Choice Technical Services has been the leading provider of everything from equipment maintenance services to leasing or selling office equipment. Clear Choice Technical Services has partnered with the top plotter brands available on the market today like HP, Epson, Xerox, Lexmark, Ricoh, Kyocera, Toshiba, and Konica Minolta to give you the office and business supplies that you need. We also offer a reliable maintenance contract to ensure that your chosen plotter will always be in tip-top shape.
Choose Clear Choice Technical Services for your office and workplace equipment needs.
Produce high-quality materials with a high-functioning plotter. Contact Clear Choice Technical Services to learn more about our flexible payment terms and easy model upgrade!
References: