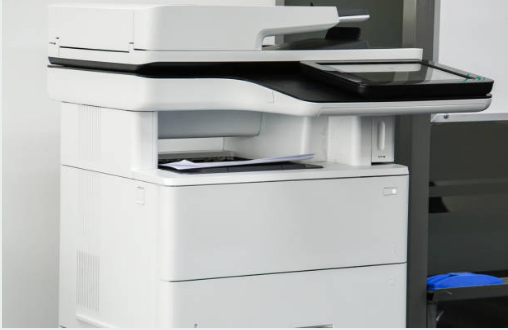 A vast array of printer options has emerged for the past several years to meet the specific needs of its users. If you are a creative designer or an artist, you need to invest in a reliable and affordable printer that will produce high-quality digital artworks, poster-sized images, and marketing materials.
The prices of printers in today's generation have surged due to the development of advanced technologies. Ideally, if you are a creative artist, you need a wide-format inkjet printer that can accommodate large CAD illustrations with intricate colors. Most professional printers have additional features that digital artists and graphics designers can utilize, but cannot afford. You have an option to purchase or lease printer equipment if you decide to acquire one. However, printing equipment is not cheap so you may want to consider renting printers in Washington rather than buying since the former is the smarter option. You can make most out of your capital by renting printers since it still provides the device you prefer while maintaining the flow of your cash.
The most well-known and top-rated printer for artists is from the high-end line of Pro models of Canon — the Canon PIXMA Pro-100. It is the beginner or entry level of the list of professional photo printers of Canon, but it is fitting for printing glossy and vibrant images since it produces quality photos on different mediums with sizes up to 13" x 19".
Despite the most evident difference among the Pixma Pro Canon models, the number of its ink cartridges, the Canon PIXMA Pro-100 consist of a variety of distinct features which include the Optimum Image Generating System, Full-photolithography Inkjet Nozzle Engineering, 8-ink ChromaLife 100+ System, Print Studio Pro, and built-in CD and DVD Printing.
Optimum Image Generating System
Optimum Image Generating System, or the OIG System, utilizes the two technologies that the PIXMA Pro-1 first introduced. The first primary technology involves advanced analysis and a variety of ink combinations to determine the mixed balance of inks and precise ink droplet placement which will produce a quality print. The second is balancing the tonal gradations, glossiness, and color reproduction of the image.
The OIG System calculates the most acceptable output for each print medium and paper type while considering several image factors such as black density, low graininess, anti-metamerism, tonal gradations, and color reproductions. The mixing of ink is one of Canon's method of expanding the color space or range that print can reproduce.
Canon's expertise in image technology and the color space that you see in real life have contributed to the critical ink balancing of the Pro-100. When you print your work, the OIG System of Pro-100 will showcase your digital art exactly how you envisioned it.
Full-photolithography Inkjet Nozzle Engineering
Another feature of the Canon PIXMA Pro-100 suitable for graphic designers and creative artists is the patented Full-photolithography Inkjet Nozzle Engineering (FINE) technology. It enables printing digital artworks with microscopic droplets for as small as 3.0 pl and up to 4,800 x 2,400 dot per inch (dpi) high resolution.
Print Studio Pro
Creative artists commonly make their graphic designs and artworks on software such as Adobe Photoshop CS or Adobe Photoshop Lightroom. This plug-in software feature of the Pro-100 allows you to directly hand-over your image data and provides efficient and optimal printing solutions due to its compatibility with Adobe Photoshop and Digital Photo Professional.
Multifunctional Connectivity
Most consumer-grade printers provide several ways to connect and directly print from your mobile devices. The Pro-100 model does not feature Wi-Fi Direct, Cloud accessibility, or other connectivity features that most printers offer. However, you can print your works and documents from iOS devices like iPad and iPhone via Apple's AirPrint and from PictBridge devices like some digital cameras.
If your location is around New York, you may also visit Copier New York and, Copier Lease New York or call Service Location NEW YORK : (866) 620-2287