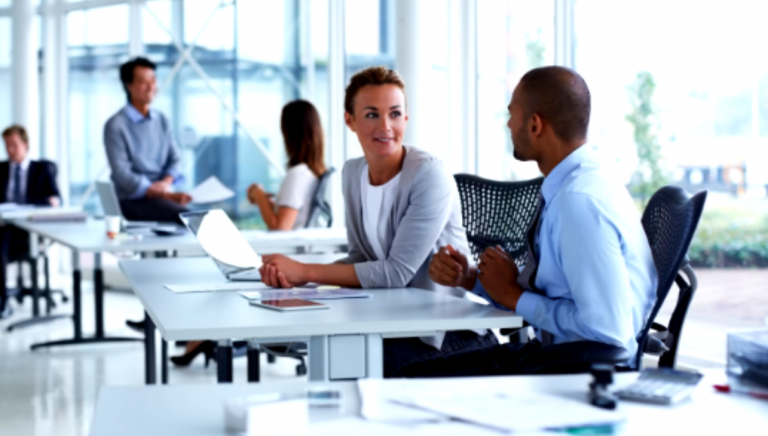 Multipurpose printers are among the most powerful tools that help small businesses perform tasks such as printing, scanning, reproduction of documents, and even sending files through fax. Equipped with the most advanced technology, these devices are faster, more efficient and convenient compared to the old generation printers that only carry out the single function and are difficult to manage.
Canon is among the brands that produce high-quality and state of the art printers in the market. In fact, the manufacturer has constantly gained recognition in marketing the best all-in-one printers in the past years.
To help you find the perfect Canon device for your small business, here are the top three multifunction printers that you can choose from:
MAXIFY MB5420 is Canon's answer to help you meet all your business needs. The multifunction printer highlights its fast-paced bulk low-cost printing ability that you can carry out even without connecting your computer to the device.
Here are other features of Canon MAXIFY MB5420 that you need to know:
-can print up 24 pages per minute
-has a 500-sheet paper capacity
-has a four-cartridge system
– touch screen LCD control panel
-wireless printing through Wi-Fi Advanced connectivity, AirPrint, Canon Print app, Microsoft Mobile Print app, Morpria, and Google Cloud Print.
-has Automatic Sheet Feeder
-has auto 2-sided printing
-reduction and zoom-in scanning (25% to 400%)
-can send a fax in the speed of 33.6 Kbps in a hundred locations
2. Canon imageCLASS MF247dw
Another device from Canon that you can consider for your business is imageCLASS MF247dw. With its technologically advanced capabilities, the device will surely take your business operations in the next level.
Included in the device's features are:
-capability to copy and print as much as 28 pages per minute
-duplex scanning and printing system that could print up to 16 pages per minute
-reduce or enlarge scanning from 25 to 400 percent
-scan to E-mail ability
– 250 sheets capability in a single tray
-automatic document feeder (ADF)
-can be controlled through an easy to use and 5 inches tiltable LCD panel
-can transmit and receive fax documents in a speed of 33.6 Kbps (3 secs per page)
-can print files without USB cord connection through Wi-Fi Direct connectivity, Canon PRINT Business, Google Cloud Print, Apple AirPrint, and Mopria.
-has an energy-saving mode feature
3. PIXMA TS9120
Canon PIXMA TS9120 is considered as the number one multifunction printer for office and home use by multiple trusted internet tech review sites.
With a cutting edge compact design made to save space in the workplace, the device is equipped with technology and features that you exactly need and more than you could ever expect.
Below are the features of Canon PIXMA TS9120:
-can print up to 15 pages per minute
-high-quality colored printing
-has ChromaLife100 System that protects the picture in as long as 100 years
-front and rear printing feeding system
-has six-individual ink system as well as Photo Blue tank
-user-friendly and tiltable touch screen LCD control panel
-wireless printing through Wi-Fi Advance connectivity, Bluetooth, AirPrint (for Apple users), Canon PRINT application, Message In Print, PIXMA Cloud Link, My Image Garden
Canon offers the best multifunction printers that exactly match all the support that you need in running your business. Aside from performing the functions of four devices, these machines are also equipped with advanced technology that allows you to print out or reproduce the documents without any help from USB connectors.
Three of the best multifunctional printers that have been acclaimed by the experts and have recorded high copier sales are the Canon MAXIFY MB5420, Canon imageCLASS MF247dw, and PIXMA TS9120.

If your location is around Miami, you may also visit Copier Lease Miami and Copier Repair Miami or call Service Location Miami (305) 203-0533
Sources:
https://www.tomsguide.com/us/best-all-in-one-printers,review-2026.html
https://www.usa.canon.com/internet/portal/us/home/products/details/printers/small-office-home-office-printers/mb5420
https://www.usa.canon.com/internet/portal/us/home/products/details/printers/inkjet-multifunction/ts-series-inkjet/pixma-ts9120-gray-wireless-all-in-one-inkjet-printer