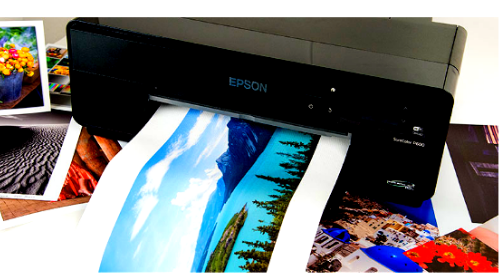 What makes a good printer a good one? The first thing that everyone should look for when it comes to their printer is the quality of the prints it makes and then the Epson plotter price. This could change the name of the game because you are buying a printer for the very purpose of making good prints out of it. If the printer that you like does not produce the kind of prints that you want and need, no matter how seemingly affordable it is, there is no point of buying it over the others that can deliver better. After all, the prints that you make says a lot about your business and you wouldn't want customers thinking you are not as good as they think you are, right?
What should you look for in an Epson plotter printer then?
If you are opting to buy the Epson SureColor P600 wide format inkjet printer, it is a must that you look into what it can offer. There are several other printers of its type available in the market, and these are the top features of this printer that will make it worthy of your investment.
Top 3 Best Features To Beat
When it was first introduced in the market in 2014 during a trade fair, it remained to be one of the most interesting products from Epson Printer Technology. As soon as it hit the market in January of 2015, people can't help but put their money in this printer for the Epson plotter price was simply affordable. When asked, here are the top 3 features of this printer that they just could not resist.
The P600 is 13 inches wide. Though it may be a bit smaller than the usual size of large format printers, it does not disappoint when it comes to the print quality it produces. The size of this printer can be used best to an advantage. For one, it can best fit in the office a start-up company just trying to make its way into industry. It is also one of those printers that's not too big but also not too small. The size is just right for an office and it won't feel like it is taking up too much space.
It produces prints that are so vividly captured that it can be at par with those produced by professional printers. Imagine being able to do that on your own at the comforts of your office space for a lot less. It is indeed one of its kind and a worthy investment for today's needs and for what future may some. Its cartridge is the UltraChrome K3 system that allows you to shift from the use of black ink for matte paper and black ink for glossy pages. Nothing is done manually which makes it more convenient.
The best part about buying this printer is that it comes with pigment inks that are designed to be stable even for long periods of use. This ensures that the prints it produced can last for years with the same professional quality when it was first printed. Epson plotters model said that the P600 offers kind of black density that is considered the best in the industry to date. They named it the Resin Encapsulation Technology.
Is it a worthy investment?
When you look at just the facts, you know that what you have is indeed an investment. Buying this printer is one of the best ones you'll make for your business or for your life. There is nothing like good printing technology in this Epson printer.
If your location is around Chicago, you may also visit Copier Lease Chicago, Copier Repair Chicago, Copier Chicago, and Copier Rental Chicago or call Service Location Chicago (312) 216-0722