Office equipment like copiers and printers are essential to businesses and offices, especially here in Washington. Since copiers perform multiple roles, it's essential to keep them running on a day-to-day basis. Otherwise, the office will lose its ability to do much of anything when it comes to sending or receiving documents.
Given the importance of a copier in your day-to-day business operations and the amount of money you invested in it, keeping it in tip-top shape is imperative. If you want to keep your copiers from winking at you, there are some simple ways you can take.
Get the Right Copier
If you lease a copier that isn't right for you, it may not work effectively and may require regular maintenance or repairs, which may be expensive and time-consuming. A copier that is well-suited to your demands, on the other hand, may assist increase the efficiency and productivity of your firm.
Keep It Clean
Dirt or filth on the glass surfaces will deteriorate the quality of the copy and scan. Clean whatever glass you can see on a daily basis. Use glass cleaner and a lint-free cloth to clean the copier.
No Eating or Drinking
Pouring coffee, tea, or coke on your copier is a poor idea. Crumbs are left behind by bagels and chips. Having fluids or crumbs within your copier is bad for it – and bad for your print quality. Do not use your copier as a buffet.
Partner with a Reliable Service Company
Many copier issues may be avoided with some fast troubleshooting and preventative maintenance. However, a professional will almost certainly be required at some point. In this instance, it is advisable to work with a reputable copier service provider such as Clear Choice Technical Services. You may be confident that even the most complex technical issues will be resolved quickly and effectively.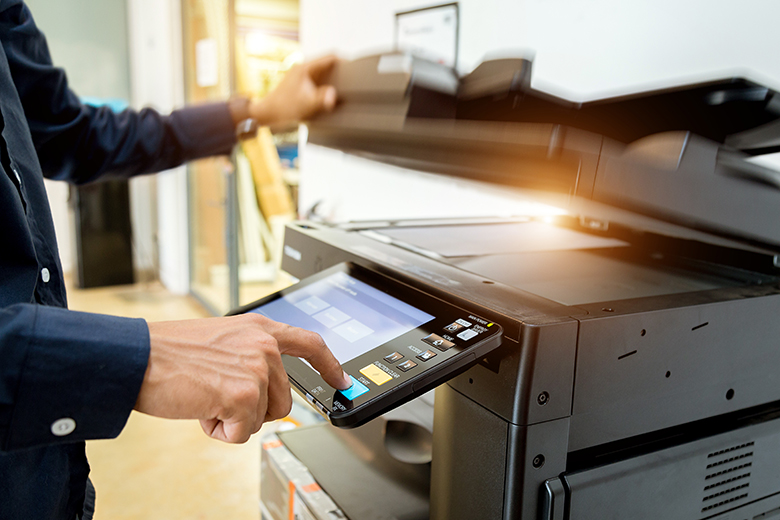 Use the copier for its intended purpose
Don't print photographs or other items that the copier isn't equipped to handle. This might cause issues with the printer and void the warranty.
Perform regular maintenance
After leasing a copier, follow the manufacturer's guidelines for maintenance. This may entail refilling toner and other consumables, as well as cleaning and calibration on a regular basis. Keeping the copier in good working order will assist to guarantee that it continues to perform properly.
Lease Your Copier Today and Save More!
Though you may undertake certain copier maintenance operations yourself, copy machine repair will require the services of experienced technicians. Your Washington copier lease contract must include regular maintenance. Fortunately, at Clear Choice Technical Services, we prefer to be proactive when it comes to copier repair.
Furthermore, if your Washington office requires a new copier, consider leasing using our copier leasing services. Our adaptable Washington copier lease solutions make it simple to obtain the equipment you require without breaking the bank.
If you are looking to purchase a copier for your business, you may contact Clear Choice Technical Services You can ask about Copier Leasing Services, Copier rental services, IT Services, and even Copier Repair services.
Our specialists will help you to discover the best copier for your unique standards. To learn more and get started, call us at (360) 234-3280 now!