Workplace and business settings are constantly changing. There has also been a rapid state of modifications over the years, specifically including copiers and printers. While replacing or upgrading old printing and copying devices is often viewed as costly and unnecessary, these are undeniably worthy investments associated with significant advantages. There are solid reasons to consider upgrading, and such a move will let you experience the potential benefits.
Unveiling Compelling Reasons to Upgrade Your Copiers and Printers
If you're still undecided and kept thinking that upgrading your copiers and printers isn't practical, the following reasons can change your mind:
Upgrades are usually associated with the newest technology specially designed to help you manage your documents efficiently and enhance the quality of all your printed materials. Coloured printing is available these days, and this delivers higher-quality outputs than what you get from the local print shops at a much more reasonable cost. 
If you consider an upgrade, you can save yourself from having to experience fewer crisp images, warped lines, and streaking on pages. These are indicators that you really must upgrade your copiers and printers.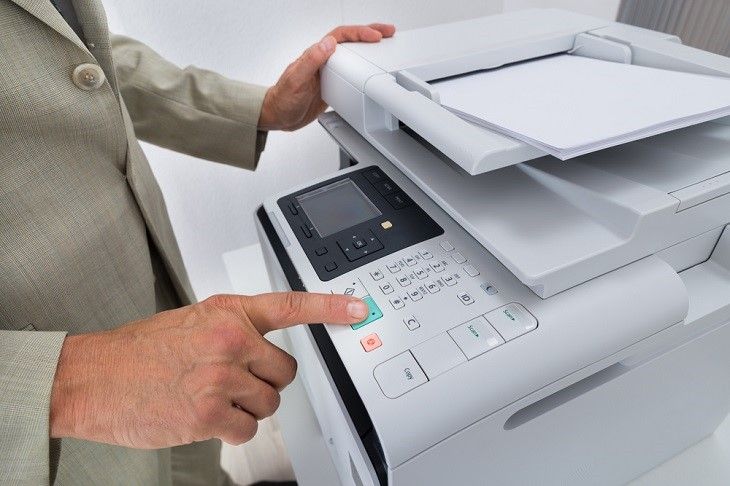 Improved Efficiency, Productivity, and Sustainability
Aside from improved quality, another good reason to consider an upgrade is to achieve improved efficiency, productivity, and sustainability. Upgrading to modern printers and copiers will allow you to scan more pages and print more copies per minute. You can also expect higher productivity and better performance by upgrading your devices.
Newer models are also more efficient with toners resulting in more pages per drum unit, cartridge, and maintenance kits created to last for higher volumes of printed pages. Upgrading your printers and copiers also comes with sustainability advantages. New models help improve energy efficiency and minimize waste and material use by streamlining print processes and the environment.
Performance isn't the only factor that suffers from old technology. This can also be a risk for security problems. Upgrading your printer and copier means getting a higher level of protection and enhanced security. Some models are equipped with a holistic approach to print security, ensuring all-encompassing and comprehensive protection for all spots of vulnerability and system components.
Most upgrades also come with the latest security features specially designed to avoid unauthorized use. These security features include the newest usage patterns and memory storage that help identify users who print more frequently and adjust print limits.
Newer devices also come with features that protect or encrypt data stored in your device's hard drive. Technical changes such as upgrading your printers and copiers improve production possibilities in unique and significant ways.
Same to updating your smartphone, updating your devices will give you access to the latest features, such as the ability to connect to mobile devices like tablets, laptops, and smartphones. These features also allow you to print anywhere or scan and print to your cloud-based services such as Office 365, Dropbox, and Google Drive. 
It's Time to Upgrade Your Printers and Copiers
Though some people may think that upgrading equipment like copiers and printers seems unnecessary, realize that this is an investment with potential benefits for your business or your organization. Upgrades can also help improve overall productivity, efficiency, and performance.
Are you considering an upgrade of your printing technology? Feel free to check out our wide range of high-quality home and office copiers and printers. We also provide the necessary tech support to ensure your devices function as intended.  We are more than willing to help you and listen to your requirements, and we promise to assist you in choosing the products that perfectly match your needs.
If you are looking to purchase a copier for your business, you may contact Clear Choice Technical Services You can ask about Copier Leasing Services, Copier rental services, IT Services, and even Copier Repair services.