When shopping for a new office copier in Santa Maria, you will have many options to choose from. One type to consider is a multifunction printer (MFP), which combines the capabilities of a printer, copier, scanner, and fax machine into one device. By purchasing an MFP that meets your specific needs, you can improve workflow and reduce costs. Many customers ask us which copier lease is the best option.
There are several features that you may want to consider when looking for a copier this year. Here are some top features to look out for:
Network connectivity: Look for copiers that can connect to your network, so you can easily print and scan documents from your computer. This can be especially useful for small businesses or offices that need to share a single copier among multiple users.
Automatic document feeder: An automatic document feeder (ADF) allows you to load multiple pages simultaneously, making it easier to copy or scan large documents. This can save time and reduce the risk of errors, as you don't have to feed each page into the copier manually.
Duplex printing: Duplex printing allows you to print on both sides of the page, saving paper and reducing costs. This is an environmentally friendly feature that can also save your business money in the long run.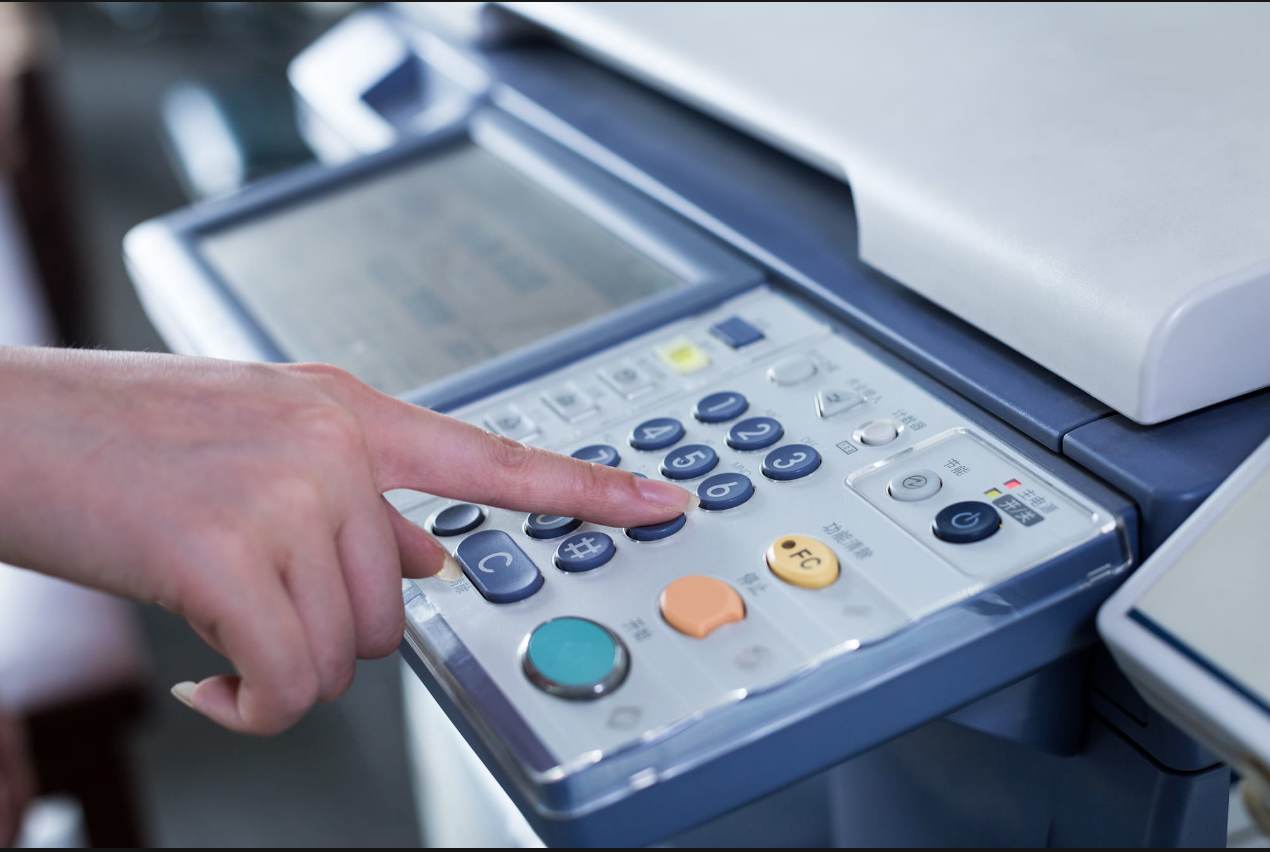 Multifunction capabilities: Many copiers now offer additional functions such as faxing and emailing, allowing you to perform multiple tasks with one machine. This can be especially useful for small businesses that need to fax and scan documents but don't want to invest in separate machines for each function.
High print and copy speed: If you have a high volume of documents to copy or print, you may want to look for a copier with a high speed. This can help reduce downtime and increase productivity in busy offices.
Large paper capacity: If you need to print or copy large numbers of documents, you may want to look for a copier with a large paper capacity. This can help reduce the frequency of paper reloading and keep your business running smoothly.
Quality of prints: Look for a copier that produces high-quality images with crisp text and graphics. This is especially important if you frequently print marketing materials or other documents that need to look professional.
Ease of use: Consider the user interface and whether it is easy to navigate and use. You don't want to waste time trying to figure out how to use your copier, so look for a machine with a user-friendly interface.
Cost: Determine your budget and look for a copier leasing service that meets your needs and fits within your budget. Don't forget to consider ongoing costs such as ink or toner replacements and maintenance fees.
Warranty and support: Look for a copier with a good warranty and customer support in case you experience any issues. This might ease your mind and help in protecting your investment.
Ready to Get A New Copier Machine? Give us a Call
Now that you know what questions to consider before purchasing a printer, you're ready to shop. If you need help along the way, Clear Choice Technical Services is one call away. Contact us at (805) 413-5788.
If you are looking to purchase a copier for your business, you may contact Clear Choice Technical Services You can ask about Copier Leasing Services, Copier rental services, IT Services, and even Copier Repair services. If your Business is located around Santa Maria, you may call copier lease Santa Maria our office at (617) 221-7774.