Machines are highly sensitive to foreign bodies that exist around the environment. Dust pollution is considered to be of the natural kind, as also extreme temperatures like heat. But there are still other factors that are damaging to the printers like paper jams and scratches in the glass that may cause unclear copies. Try to consider also that the lifespan of your printer will depend on the model and its use. One sure way to keep its endurance is to find ways to keep it lasting, efficient, and effective. It's not hard to do when you know how to care for your business partners.
Here are some effective ways to help your printer's endurance:
You don't need to wait for your cartridges to dry up before you decide to replace them. It is necessary to replace them as soon as it calls for attention. Some low toner warnings turn off when there is only 20 percent ink left in the cartridge. Keep in mind that it is better to make it a plan or a habit to replace them within a few weeks.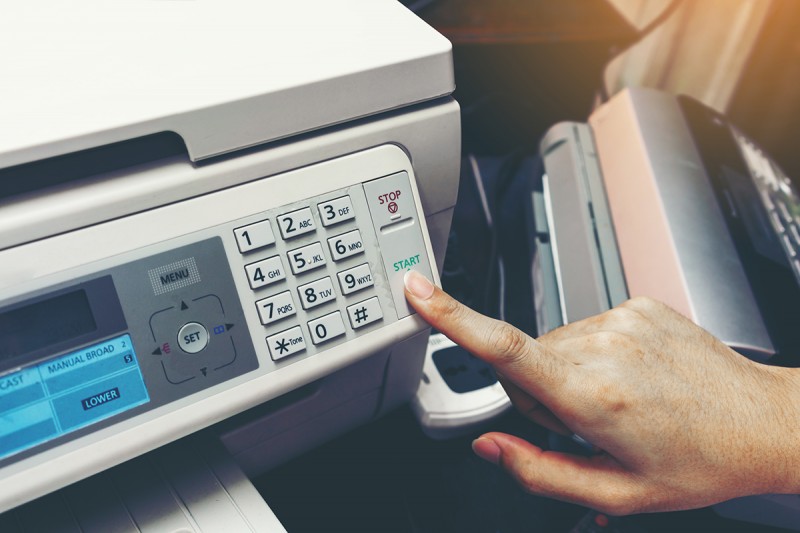 Avoid the common routine of switching your printers on and off. It is never good in your printer. They generate more heat while they are turned on, even if they are not printing. What you have to do is to keep it in standby mode if you are planning to leave it not working for a few days or more. A long period of time may cause wear and tear in some areas of your printer, so keeping it in standby mode is a smart move.
Keep It Close When Not In Use
Be sure that you close the manual tray when you are not using it. When you are using legal-sized documents or print labels, most likely that your printer has a manual tray. Negligence to left the tray open may cause it to break when someone accidentally passed by it. Sometimes consistently folding your tray can turn out to be a hassle, but it's one way to make preventive maintenance on your printer.
Dust particles may enter the interior part of your printer and cleaning its sensitive parts may not be easy. But leaving it unclean would just mean malfunction and ineffective performance. Be patient to look for any excess paper, debris, or dust by opening your printer. Wiping the debris gently in your printer may take a few minutes, but it's worth doing it only once a month. But still, cleaning it would depend on its use. If you often use your printer, probably at least three times a month is a must.
Avoid Temperature Extremes
Keep your printer in a dry cool place to avoid causing the paper to sweat and stick together. This may cause feed errors and paper jams if stored in a humid environment. Keep your papers stored in a box that is a temperature-controlled environment. Keeping your paper and printer in a dry place would avoid problems, but may cause efficient printing performance.
CONCLUSION
Usually, a printer's average lifespan is around 3 to 5 years. But keeping it clean and maintaining its sensitivity would make it last longer. Machines need consistent management and maintenance. Their body parts must work together to do their function. Just like any other machine, printers are also highly-sensitive to natural and acquired mechanisms. Anything that touches them may affect their performance. Owning one takes a lot of responsibility and patience. If you want your business to succeed, make your tool partners work well.
If you are looking to purchase a copier  for your business, you may contact Clear Choice Technical Services You can ask about Copier Leasing Services, Copier rental services, IT Services, and even Copier Repair services. And or, If your Business is located around Boston, you may visit or call copier lease Boston.