A meter in a machine is used to track the volume of paper and type of prints produced whether it's a colored print or a mono print.
It is very important to keep track of the meter reading of your printer especially if you want to make sure that your colleagues and employees will stay within the budget of your business.
If you are looking for a Copier for your business, you may contact Clear Choice Technical Services. You can ask about Copier Leasing Services, Copier rental services, IT Services, and even Copier Repair services.
Today, we will teach you on how you can access the meter reading impressions on your Xerox Versalink Machine.
Check on the below for the step by step tutorial.
In order to access the meter reading for the Xerox Versalink Machine, you need to click on the device icon.
Then you have to select "Billing/Usage"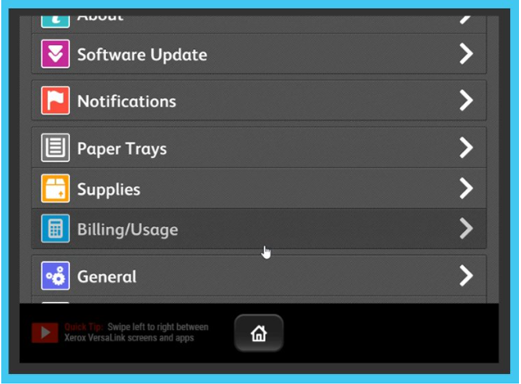 After clicking on "Billing/Usage" icon, the screen will display the serial number of your machine and the corresponding impressions for Color, Black and total impressions made in the machine as shown below: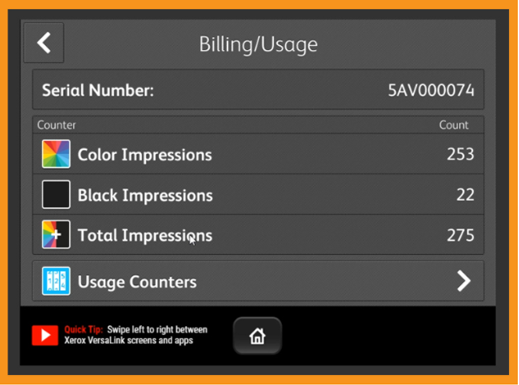 Yes you are correct, for Color Impressions the count is 253, for Black Impressions the count is 22 and the Total Impressions is 275.
That's it for today! We hope that the solution above will help you on finding and tracking the meter reading of your Xerox Vesalink machine.
If you have further questions regarding Xerox machine's technical needs, please do not hesitate to contact us at service@clearchoicetechnical.com or call us directly at (866) 620-2287 we are ready to help.