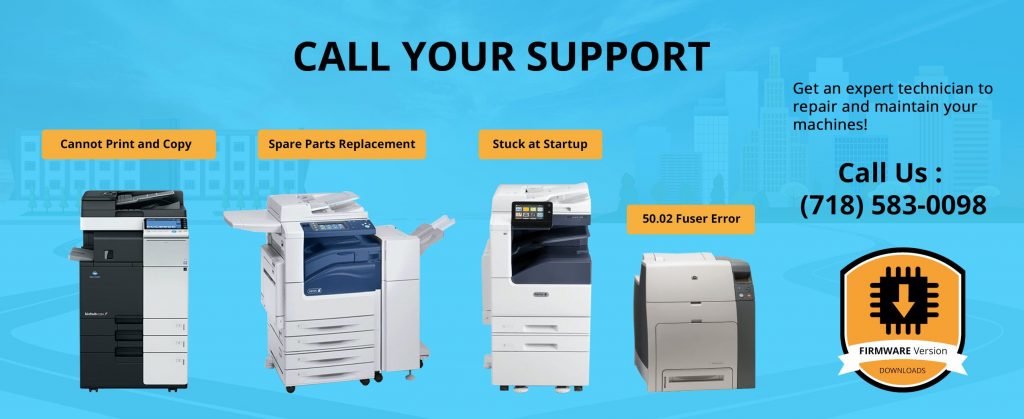 Customer from Maryland called in to repair their HP Color LaserJet 4700 office printer.
Their printer/copier machine won't print or make copies with error message: 50.02 Fuser Error.
If you are looking for a Copier for your business, you may contact Clear Choice Technical Services. You can ask about Copier Leasing Services, Copier rental services, IT Services, and even Copier Repair services.
One of our technicians went on the site and was able to fix the machine.
Here are the steps that could help you resolve this problem:
Problem: Machine Error and can't print or copy.
Error: 50.02 Fuser Error
Technician Re-seated the Fuser – same issue
Technician checked if the machine is connected directly to a wall outlet – Yes
Based on the Error code it is an issue with a thermistors inside the Fuser. Fuser needs to be replaced
We ordered the Fuser
Technician went back onsite and Replaced the Fuser
Error code's gone as soon as machine turned on and they were able to use the printer
The replacement Fuser resolved the issue
We hope that the steps made by our technician could help you fix this problem on your machine. In case you have questions or might need an assistance regarding this, our team in Clear Choice Technical Services can definitely help you determine the issues in your machine that needs to be addressed.
Call our team at (410) 220-5299or send us a message at service@clearchoicetechnical.com