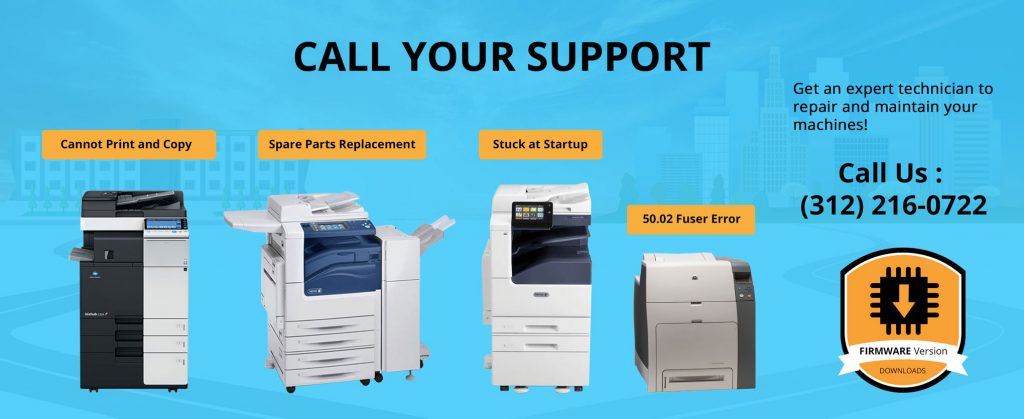 Customer from Chicago, Illinois called in to have their Kyocera ECOSYS M6535cidn printer/copier fixed.
Sent our technician the next day and the task was completed right away. Machine is now running smoothly.
If you are looking for a Copier for your business, you may contact Clear Choice Technical Services. You can ask about Copier Leasing Services, Copier rental services, IT Services, and even Copier Repair services.
Here are the steps performed by our technician.
Inspected every paper path and found paper debris causing paper jamming.
Removed paper debris and tested the machine and it successfully printer sample pages
Tried printing in every tray and it was successful
Checked paper guides to make sure it is not too tight and not too loose and match paper settings to the actual paper in each trays
The printouts comes with yellow streaking
Inspected the Drum and Developer and tech found issues with Drum and Developer
We ordered Yellow Drum and Developer for the customer
Tech installed both parts and the prints came out perfect
Issue is resolved
We hope that the steps made by our technician could help you in fixing this kind of issue in your printer. In case you have questions or might need assistance regarding this, our team in Clear Choice Technical Services can definitely help you determine the issues in your machine that needs to be addressed.
Call our team at (312) 216-0722 or send us a message at service@clearchoicetechnical.com