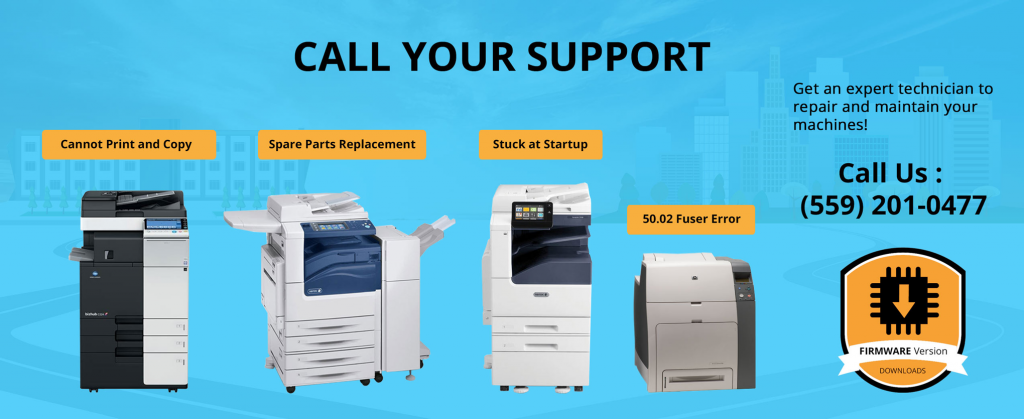 A customer from Wichita, Kansas called in to request for assistance in solving the misfeed on the tray 2 of their Toshiba E Studio 232 Copier.
We sent our technician on the customer's site to inspect the machine. He was able to fix the misfeed/jam and confirmed that the machine is already up and running.
If you are looking for a Copier for your business, you may contact Clear Choice Technical Services. You can ask about Copier Leasing Services, Copier rental services, IT Services, and even Copier Repair services.
The steps below will help you on how you can fix this problem when you encounter it on your Toshiba E Studio 232 copier.
Misfeed/Jam on tray 2
Customer contacted saying machine would always misfeed from Tray 2 when copying or printing and wants a technician onsite.
We sent our technician onsite.
Technician checked the reported Tray 2 and found out that the Tray guide is not in the correct position causing the paper to mis-align so it misfeeds.
Tech tested the machine after setting the guide in the correct position and machine doesn't misfeed or jams anymore.
Tech inform the customer to always set the guide in the correct position when changing paper in the Trays.
Issue is resolved.
We hope that the steps made by our technician could help you fix this problem on your machine. In case you have questions or might need an assistance regarding this, our team in Clear Choice Technical Services can definitely help you determine the issues in your machine that needs to be addressed.
Call our team at (316) 854-4230 or send us a message at service@clearchoicetechnical.com.