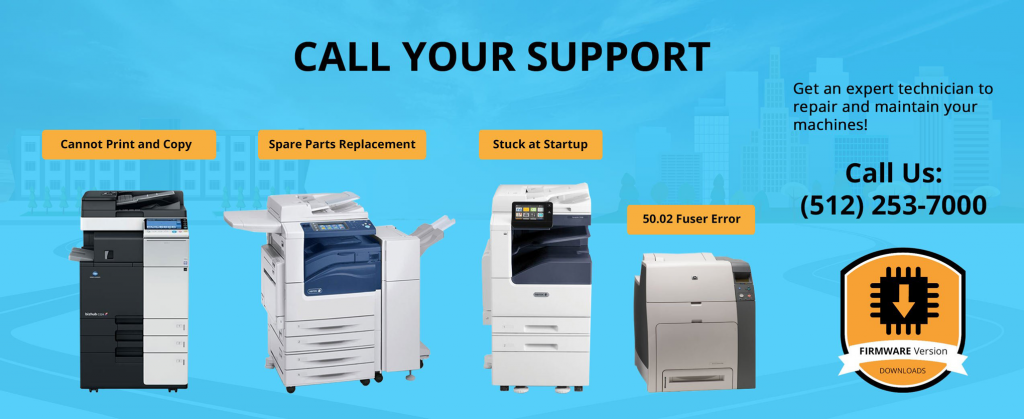 A customer from Austin, Texas called in to ask for assistance with their HP DesignJet T2300 plotter. The plotter has print quality issues with horizontal streaks.
Clear Choice technician went onsite and was able to fix the problem with the machine.
Below are the steps that our technician did to fix the print issues with HP DesignJet T2300 plotter.
Horizontal streaks on the print outs.
Customer called in and for a technician to check their machine
They have tried doing diagnostic prints, cleaning and aligning the print heads, but none of those steps had any result in the print quality.
We sent a technician to check the Plotter machine.
Technician tested and confirmed the print quality issue as well as the Low Matte Black ink Cartridge message.
Technician found out that they are using Third-party Matte Black Ink Cartridge replacement.
Technician recommended Printheads replacement and to purchase OEM Matte Black Ink Cartridge.
EM Ink Cartridges comes with a chip that resets the counter and provides better quality compared to Non OEM cartridges.
We sent back the tech with supplies needed and machine worked perfectly after the installation.
We hope that the steps made by our technician could help you fix this problem on your machine. In case you have questions or might need an assistance regarding this, our team in Clear Choice Technical Services can definitely help you determine the issues in your machine that needs to be addressed.
Call our team at (512) 253-7000 or send us a message at service@clearchoicetechnical.com