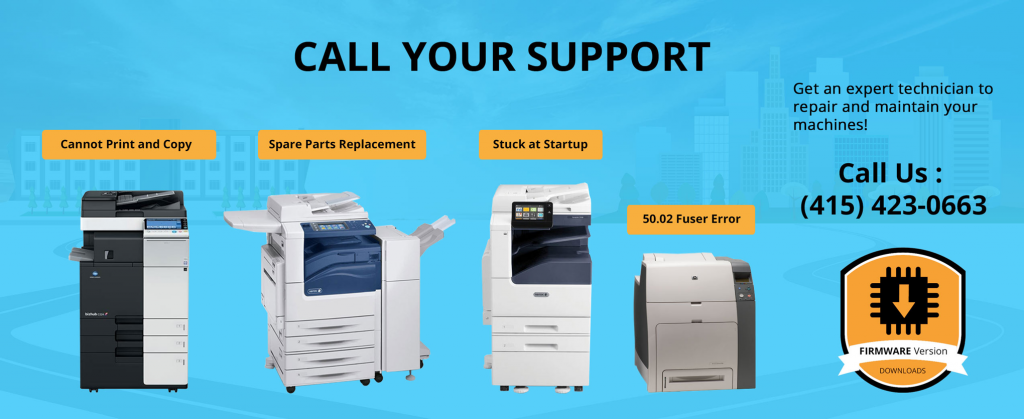 A customer from San Jose, California called in to ask for assistance in fixing their Toshiba e-STUDIO 550 Machine.
Problem: There is an error code when printing (8.5×14) Legal Paper from Tray 1 and also spilling black toner in the machine.
Our technician went on site and fixed the machine the same day. Confirmed that the machine is now up and running.
If you are looking for a Copier for your business, you may contact Clear Choice Technical Services. You can ask about Copier Leasing Services, Copier rental services, IT Services, and even Copier Repair services.

Please read the information below to see the troubleshooting steps done by our tech to fix this issue:
Toshiba e-STUDIO 550: Error Code Appears
Customer requested for a tech
When tech arrived he checked the Tray 1 since it is where they print that it would get a paper jam
He checked the paper settings and found out that the Tray 1 Settings doesn't match to the actual paper in Tray 1 which is legal size (8.5×14).
He set the Tray settings to "Auto" so the machine will be able to automatically select correct paper size when they send a job to it. Tray issue is resolved.
He cleaned the machine and sorted out the leaking by replacing the toner cartridge with extra one on hand.
We hope that the steps made by our technician could help you with your copier diagnosis and maintenance needs. In case you have questions or might need assistance regarding this, our team in Clear Choice Technical Services can definitely help you determine the issues in your machine that needs to be addressed.
Call our team at (415) 423-0663 or send us a message at service@clearchoicetechnical.com