Thanks to the increased number of reputable office equipment dealers, you can get all information on the best office devices before buying. However, there's one name that has remained relevant in the copiers and printing market; Kyocera.
You have probably come across some Kyocera products if you don't have them in the office. The Kyocera brand is known for reliability, affordability, and the ability to produce outstanding quality copies and prints.
We want to help you throughout your buyer's journey, so we're taking a look at the top security and technology features that make Kyocera printers and copiers some of the best in the industry.
Security Encryption
Kyocera implements a security encryption system to prevent unauthorized access to printers or copiers. Encryption is beneficial in the printers/copiers connected to the internet because they can easily fall prey to data hackers.
All Kyocera printers and copiers come with a data encryption feature that properly secures secret documents. Kyocera does this by installing encryption software in the printer for complete user customization. 
These data encryption features make it possible to print papers and send them to your PC without anyone else spying on you.
User Authorization And Identification
User identification allows users to verify their identity first before using the printer. Kyocera printers and copiers come with this feature, making the machine lock itself when an unauthorized third party touches it.
If privacy is of the essence in your office, you can set a password to lock out unwanted people.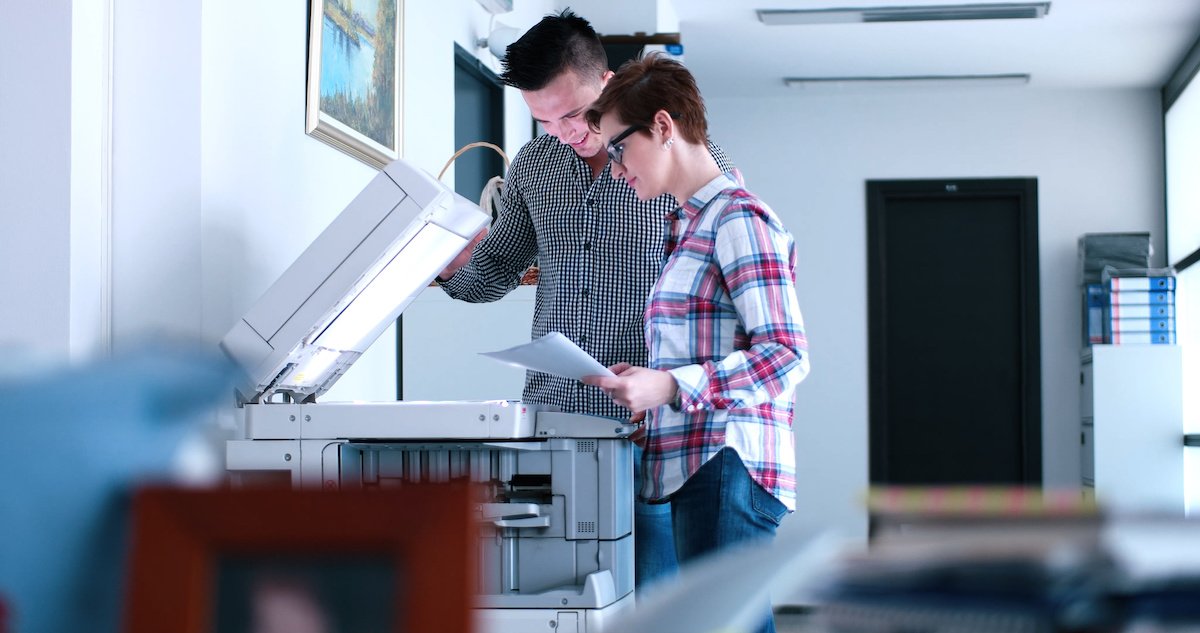 Secure Communication Protocols
Like other modern printers and copiers, Kyocera devices use both the internet and Bluetooth for connectivity. Both Bluetooth and the internet can make printers and copiers vulnerable to malicious attacks, and that's why Kyocera encrypts its devices with the proper communication protocol. 
Secure communication protocols prevent cybercriminals from viewing any information left on the hard drive of the machine.
Network Monitoring
Since office copiers can be connected to many devices on the same network, they can be vulnerable to hackers. Kyocera has network monitoring software that monitors any suspicious activities or potential threats on the devices.
The network monitoring software provides immediate alerts whenever it detects malicious actions on the devices.
Kyocera Security Improved At All Stages
Kyocera uses technology to ensure its printers and copiers are cyber-theft secure at every step from the installation to the decommissioning.
Here's a brief explanation of the security product cycle that Kyocera offers:
The installation phase includes setting both usage and password restrictions.
The Operation phase access control and security logs are done to support secure usage of the printers/copiers.
The decommissioning phase prevents hackers from retrieving data from the device when you dispose of it.
Many businesses secure their networks, but copiers, printers, and fax machines are often overlooked. This gives potential hackers the weakness they need to invade your network and potentially steal sensitive data and information. Sophisticated professional hackers are constantly searching for weaknesses to exploit in company networks. It is vital that you don't leave any openings in your network for them to find. This includes your multi-functional printers and–if your office has multiple devices–copiers, printers, and fax machines. 
If you are looking to purchase a copier for your business, you may contact Clear Choice Technical Services You can ask about Copier Leasing Services, Copier rental services, IT Services, and even Copier Repair services.