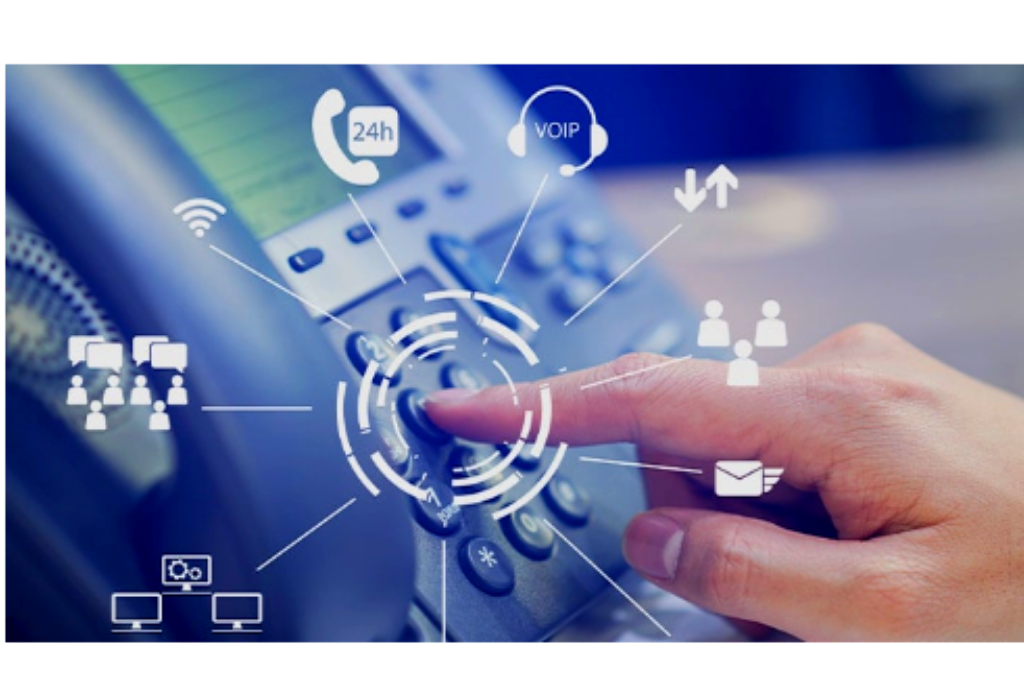 Faxing has shaped different industries since Alexander Bain's attempt to improve electrical printing and signal telegraph in 1843. Although the majority of the younger generation are not acquainted of how the facsimile technology works as a result of the massive technological revolution that poured out in their time, faxing is still relevant in various offices especially in highly-regulated industries because of the digital security it upholds.
Compared to the past practices that require the utilization of actual fax machines, modern-day faxing offers an alternative that perfectly matches with the advancing digital age. One of these is the VoIP (Voice Over Internet Protocol) system that allows users to securely deliver data through the internet. What's more interesting about this technology is that they can be found in some printers that offer such a feature.
Here are 3 Best multifunction printers with VOIP feature that could be your partner in carrying out tasks in the office or at home:
HP Color LaserJet Pro MFP M477
HP Color LaserJet Pro MFP M477 is an all-in-one that takes faxing, printing, scanning, copying and emailing of files into a whole new level. With features that can be used commercially, in office, or even at home, this device is the perfect partner at any industry.
The printer has a transmission speed of 33.6 Kbps, a memory that can store 400 pages in its system and resolution of 300 x 300 dpi (in black color). Users can speed dial up to 120 numbers in almost 120 locations.
Compatible in both Windows and Mac operating systems, the device's LaserJet printer can print out 27 papers (in 11 types) per minute (colored or plain black) and up to 4000 pages in a month. It also has flatbed and automatic document feeder (ADF) scanners that allow users to scan their files one by one or in volume.
Epson WorkForce WF-2760 All-in-One Printer
WorkForce WF-2760 is one of Epson's answer to making the delivery and receiving of data more efficient to its consumers. With a speed that is up to 33.6 Kbps (3 seconds per page depending on whether the document is black or colored), the device can have the memory bank that can store up to 100 pages. It can also support 60-speed dial and is compatible with Windows and Mac operating systems.
The machine can be connected in various ways: internet telephone, and wired Ethernet. Users would not also find it hard to set it up because instructions are provided in the device manual.
Aside from its fax feature, WorkForce WF-2760makes printing, copying, and scanning of documents fast and easy without overlooking the quality. It has an inkjet printer system with a resolution that reaches up to 4800 x 1200 dpi, copier that has auto resize and adjustable copy density features, and a color flatbed/ADF scanner with a contact image sensor (CIS) with auto scan, push scan, memory scan, and network scan features.
Brother MFC-L2750DW XL Extended Print Compact Laser All-in-One Printer
Engineered to provide fast, reliable, and efficient printing, scanning, copying, and faxing experience to the consumers, this state of the art device allows the users to keep up with the advancing technology.
The device's fax system features journal report, memory backup, and fax/telephone switch. It has also the capacity to reach over 250 locations, store up to 50 pages in its memory bank, and can transmit information in the speed of 33.6 Kbps.
Brother MFC-L2750DW XL is also known for its Cloud Services that enable users to have access to online storage such as Google Drive for Business, Evernote Business, and Dropbox for Business. Through its Wi-Fi features, wireless printing also comes in just one tap.
Even with the rise of the Digital Age, faxing still remains significant in different industries across the world. So it is just important that innovators come up with products that integrate its function along with other devices such as printers, scanners, and photocopier into a single multi-function unit. It does not only save space, time, and energy— it also keeps up with the needs of the present times.
If your location is around Chicago, you may also visit Copier Lease Chicago, Copier Rental Chicago, Copier Chicago and Copier Repair Chicago or call Service Location Chicago (312) 216-0722