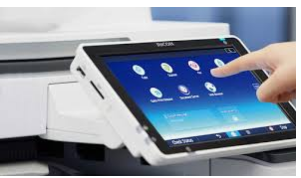 COPIERS and printers, just like people, come in various sizes, styles, prices, models, and brands. With each kind, lies even their in-depth differences in terms of features, advantages, strengths, and weaknesses.
Hence, with the various options available, it is quite confusing what to purchase from online shops or perhaps what to get from a copiers rental company.
Therefore, understanding each model is quite helpful when you require a copier for office use.
In this article, let us take a glimpse at RICOH's MP 5055SP mono copier, which is an older version of the MP 6055SP (insert link) from the same manufacturer.
While most of the features found in its later counterpart — including, but not limited to its intuitive 10.1-inch touchscreen, advanced security controls, and innovative eco-friendly features — are also present in the MP 5055SP, this model delivers a maximum number of 50 copies per minute in black and white output, 10 copies less than the MP 6055SP.
Other features not previously mentioned in the other article (insert link here) include the following:
Allows remote connection from your smartphone, laptop or tablet for easy and fast printing, as well as data and files distribution.
Delivers scanning of colored images and documents, with a fast and instant distribution of files.
Allows access, printing, and distribution of information from your mobile device, including but not limited to smartphones, tablets, laptop, and computers.
While this type of model is ideal for specific departments that deal with confidential records and files, for those who are always on the go, for those whose jobs entail tight deadlines and fast information distribution, it is also practical to use in a sole-proprietorship type of business.
Furthermore, its being energy-efficient would make it an ideal copier for the local government agencies, non-profit organizations and novice establishments as it cost cheaper than its later counterpart.
If your location is around Sacramento you may visit Copier Lease Sacramento, Copier Repair Sacramento and Copiers Sacramento or call Service Location SACRAMENTO: (916) 245-6006