Copiers, also known as multifunction printers or MFPs, are common office equipment that can print, scan, copy, and fax documents. They play a crucial role in most businesses by allowing employees to easily and efficiently produce and share documents. However, buying a copier can be costly, and this is where copier leasing comes in as an alternative.
To assist you in which approach is best for your company, we've compiled a list of pros and cons for buying and copier leasing.
PROS OF LEASING A COPIER
Tax Advantages
If you choose to lease your copier, each leasing fee is deductible as a business expense. This type of business expense is usually deductible from your yearly taxes, lowering your taxable income.
Lower out-of-pocket costs
Leasing a copier can lower out-of-pocket costs you'll have to commit to when compared to buying a copier or printer outright. Leasing a capable device is more manageable for most businesses than taking hundreds or thousands of dollars out of cash flow to purchase one.
CONS OF LEASING A COPIER
Additional Costs
Signing a leasing agreement may result in additional costs such as optional services and interest. While you can opt out of the optional services and costs, interest is unavoidable, and you will end up paying a few per cent more than the copier once the lease is over.
No immediate ownership.
Leasing a copier is that you do not own the leased device. Instead, the device remains the leasing company's property. And, while some companies allow you to buy the device at the end of the lease or transfer ownership directly to the client, others may require it to be returned at the client's expense.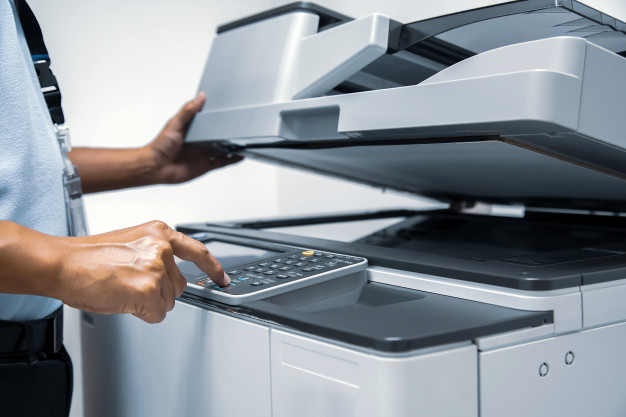 PROS OF BUYING A COPIER
Immediate Possession
The most significant advantages of paying cash for a printer or copier are immediate ownership and the peace of mind that comes with it. You are free to do whatever you want with it and maintain it in whatever way you see fit once you have purchased it and installed it in your office.
Additional capital
The act of purchasing a copier may be considered an expense, but the act of owning one is considered an asset. When you buy a device, it becomes part of your company's equity. And, like any other asset or equity, it can be liquidated or sold.
CONS OF BUYING A COPIER
Higher initial investment
The upfront cost of buying is higher. Leasing allows you to spread out smaller payments over time, which may be more budget or cash-flow friendly for businesses with limited resources.
More accountability
If you own the device, you are responsible for all of the costs and problems. Finding the best deal on ink cartridges, as well as the most qualified technician to get your malfunctioning copier up and running as soon as possible — these issues require not only money but also your efforts and valuable time.
Consider Clear Choice Technical Services
Our products and services are all of the high quality and reasonably priced. Set up an appointment with us to begin the installation process. To learn more about our copier lease services, call us at (866) 620-2287.
If you are looking to purchase a copier for your business, you may contact Clear Choice Technical Services You can ask about Copier Leasing Services, Copier rental services, IT Services, and even Copier Repair services.