Printers have proven their use and application in every industry. Documents are necessary and important in carrying out business transactions. Projects and programs will not be completed without a certain form of printed document, design or material. With these functionalities, printers have become an inevitable tool in any office as well as industrial setting. Here are some of the functionalities of a good quality printer.
Providing a good quality print out that suits the needs of the end user. Whether your requirement comes in the form of a basic document or some intricate design or plan, a good printer should be able to produce a clear and legible print out for you. The quality of print may depend on the settings of the printer. Some printers are able to print in a more economical manner by utilizing the draft printing mode or the ink saving mode. In the same vein, if the settings are changed and set in order for it to produce a print out that is more crisp and vivid, it should be able to do so, as well.
Printers can scan a document. In this fast paced and technology driven time, the digitization of documents and materials are important in order to have a quicker transfer of information. A printer that can provide this service is important since doing business these days is not just confined to the small town operations. Many businesses have ventures that span the whole globe and it is becoming a requirement that they be able to function across continents in real time. Many businesses have satellite offices or workers that are stationed in different areas. To be able to create and collaborate is very important and a multifunctional printer can aid in this quest since they can convert a physical document into a digital copy and this copy can be easily shared between and among the intended recipients.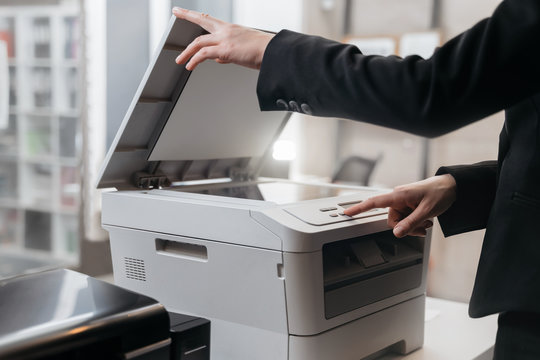 Printers can provide a degree of connectivity for a more seamless workflow and less dependency on cables or physical connections. Since many of the office functions can now be accessed through the internet or via a wireless network, a printer that has this form of connectivity is very much needed in order to be able to function at a high level. Sharing of data can be done directly using a printer that has the capability to email documents or connect to a server or the internet. In the same vein, those who need to print can also do so without having to physically connect to the printer by using cables. Given certain parameters, like distance from the printer and signal strength, any user can access the printer and thereby be allowed to print without having to interrupt what they are doing.
Printers are able to perform multiple functionalities. In the previous era, for an office to fully function, there needs to be several devices to perform separate and individual tasks. However, with multifunctional printers, there is no need to purchase individual devices as these printers are able to perform many tasks. These include the ability to make copies, fax, to digitise documents, to email and even to save or access documents from a thumb drive or a source other than a computer. Printers are able to transcend many limitations and provide the user with the support they need in order to successfully complete their tasks.
With these many uses, printers are indeed inevitable partners in the growth and success of many business enterprises. Being able to have a reliable tool in the office ensures that the business will be able to keep up and persevere.
If you are looking to purchase a copier for your business, you may contact Clear Choice Technical Services You can ask about Copier Leasing Services, Copier rental services, IT Services, and even Copier Repair services. And or, If your Business is located around Boston, you may visit or call copier lease Boston.