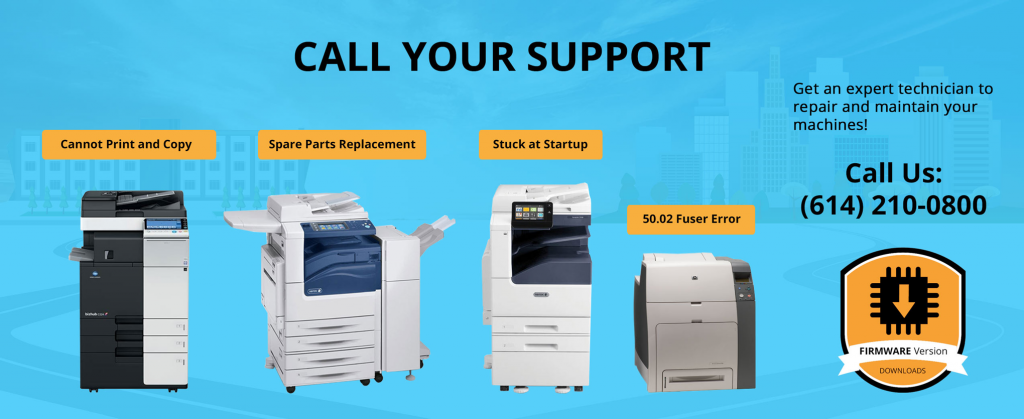 A customer from Columbus, Ohio called in to ask assistance with their Lanier 425C Copier. The problem with the machine is that it gives black horizontal lines on the top of the pages. They tried checking on with the machine's toner as it might have leaks but there was none.
If you are looking for a Copier for your business, you may contact Clear Choice Technical Services. You can ask about Copier Leasing Services, Copier rental services, IT Services, and even Copier Repair services.
We sent our technician to the customer's office and he was able to find what caused the problem. Here are notes on how to fix this issue on a Lanier 425c Copier.
Black Horizontal Lines on Paper
Customer requested for a tech to check their machine
Our technician confirmed the issue after printing some test pages.
Technician recommended Black Drum for the issue since it is visible on the black drum.
After the thorough checking on the Maintenance Count, he recommended the Full Maintenance Kit.
Customer Agreed to the quote we sent.
Technician went back onsite and install the Maintenance kit as well as the Black Drum and that resolved their Black streaking issue and machine is performing at its best since Maintenance kit has been replaced.
We hope that the steps made by our technician could help you fix this problem on your machine. In case you have questions or might need assistance regarding this, our team in Clear Choice Technical Services can definitely help you determine the issues in your machine that needs to be addressed.
Call our team at (614) 210-0800 for copier leasing services in Tempe or send us a message at service@clearchoicetechnical.com