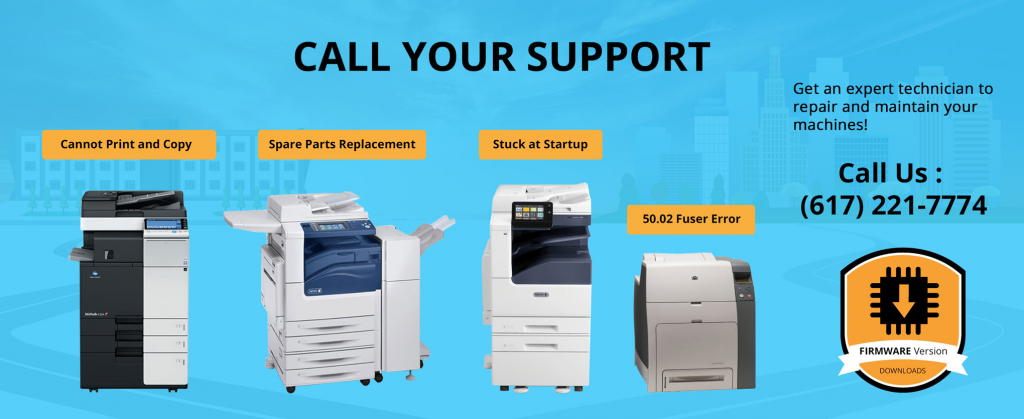 A client from Cambridge, Massachusetts called in to ask assistance in fixing their Canon Image RUNNER C2225 copier/printer.
The problem is that the print copies has smudge in the middle of paper. 
If you are looking for a Copier for your business, you may contact Clear Choice Technical Services. You can ask about Copier Leasing Services, Copier rental services, IT Services, and even Copier Repair services.
One of our technicians when on site and was able to fix the issue.
Smudge in the Middle of Paper
Checked the issue and confirmed smudge with all colors visible
Considering that all colors are affected he checked the Transfer Belt and the Drum
He found debris caught in the Fuser roller and is identical to the smudges
He removed the debris and cleaned the Fuser roller surface and machine started to work for weeks but unfortunately it came back
Tech went back onsite and inspected the Fuser again and recommended this time to be replaced since Fuser roller surface is damaged already catching paper debris
Once Fuser is onsite He installed it and resolved the issue.
Tested with customer from copying, printing and scanning.
We hope that the steps made by our technician could help you fix this type of issue in your Canon ImageRunner Copier. In case you have questions or might need assistance regarding this, our team in Clear Choice Technical Services can definitely help you determine the issues in your machine that needs to be addressed.
Call our team at (617) 221-7774 or send us a message at service@clearchoicetechnical.com